2019 Business Excellence Winner: Tammy Murray of the National Alliance on Mental Illness New Hampshire
Tammy Murray, chief financial officer of the National Alliance on Mental Illness New Hampshire, is the 2019 Business Excellence recipient in the nonprofit category for a small organization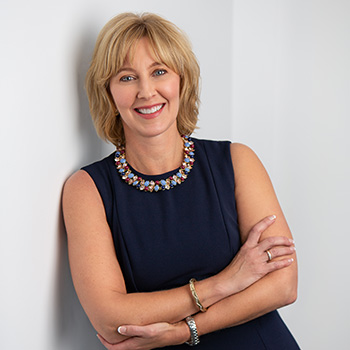 For 18 years, Tammy has worked tirelessly behind the scenes, growing NAMI New Hampshire inside and out.
As the chief financial officer, she has grown NAMI New Hampshire from a small nonprofit with less than five full-time staffers and a budget of less than $200,000 to a thriving statewide organization with 43 staffers and a $3 million budget.
Tammy has been instrumental in the growth and nationwide recognition of NAMI New Hampshire's best practice training in suicide prevention, intervention and postvention.
Each year, NAMI New Hampshire receives approximately $200,000 in contracts from a variety of in-state and national agencies, nonprofits, colleges and businesses to receive training as part of the Connect Suicide Prevention program.
When a key investor of the program asked for a sustainable business plan, which included copyrighting NAMI's training materials, Tammy led the effort to obtain and now maintain the copyright as well as negotiate the details regarding traditional and digital use of materials.
To further NAMI New Hampshire's visibility, Tammy worked with the board to finance a two-year commitment to hire a marketing consultant, which established a foundation of successful business relationships with states, countries and tribal nations that continues to generate revenue years later.
Tammy is also a caring and inspirational human resources manager, who engenders the trust and respect of the staff, inspiring colleagues on a daily basis to reach higher and strive harder.