2019 Business Excellence Winner: Raymond Pasquale of Unified Office
Raymond Pasquale, CEO of Unified Office in Nashua, is the 2019 Business Excellence winner in the technology category for a small organization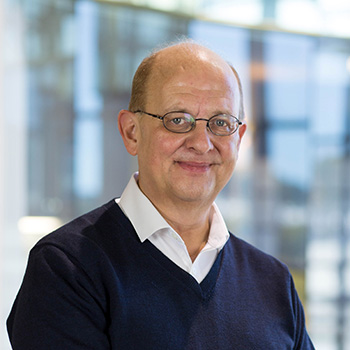 With more than 20 years of experience working in key leadership roles in the communications technology industry, Ray has a knack for recognizing new opportunities to apply technology in order to make businesses run productively.
While many businesses transmit communication over the top of the internet, also known as voice over internet protocol, Ray noticed existing managed networks provided unreliable service, resulting in garbled messages that left both the business and the customer confused and frustrated.
Especially in today's age, where customers expect an immediate response, it's even more critical that businesses capture every phone call and address every complaint to avoid missing a sale.
To meet that need, eight years ago Ray founded Unified Office, a Nashua-based provider of cloud-managed communications and virtual office services.
Utilizing servers across the country, Unified Office's customers are ensured high-quality, reliable voice communications as well as options to add on value-added services such as an artificial intelligence solution that detects sentiment in customers' voices on recorded calls and an "internet of things" system that tracks food temperature storage.
By capturing inbound calls during peak periods, businesses ranging from dental offices to hotels to restaurants have reported improved revenues as well as customer satisfaction.
And Ray's ability to evolve his technology offerings to meet the ever-changing market demand has allowed his company to grow while improving the effectiveness of business operations nationwide.