2019 Business Excellence Winner: Kristin Mendoza of Bernstein Shur
Kristin Mendoza, attorney at Bernstein Shur in Manchester, is the 2019 Business Excellence recipient in the business and professional services category for a large organization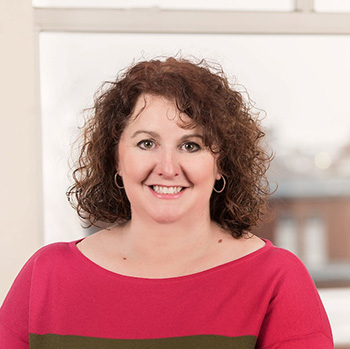 Kristin has a deep commitment to making legal services accessible to everyone.
In her chosen practice of business law, she has carved a niche for helping startups and small businesses. Instead of billing by the hour, Kristin has developed a flat fee billing model to alleviate anxiety over legal costs.
She has shared this approach with her colleagues to further the development of alternative fee models within her firm and even co-authored an article in New Hampshire Bar Journal on the matter.
Having run her own boutique law practice in Nashua for three years, Kristin's lived the experience of a small business owner. She advises entrepreneurs throughout the process with thoughtful, seasoned counsel, including pro bono legal services to the Center for Women and Enterprise.
And she ensures clients are not lost in the legal jargon, demystifying law by breaking down transactions and legal issues into smaller modules, steps and action plans more easily understood by non-lawyers.
While operating Millyard Tech Law, Kristin developed a robust set of educational materials about business law issues for startups and small business owners. She's continued those efforts at Bernstein Shur, with the launch of the blog Innovation at Work.
It is clear why Kristin is well-regarded among lawyers and other business professionals. It's not only for her skills but also her commitment to forming quality relationships with her clients.