2015 Health Care Forum to tackle aging
NH Business Review event to look at changing landscape of care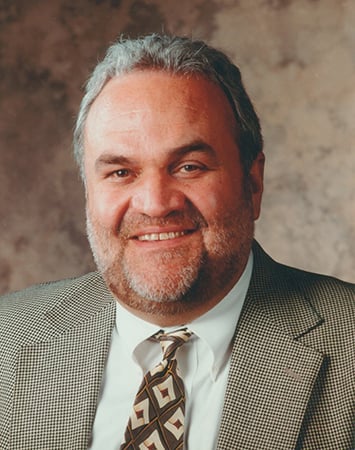 Dr. Bruce Clark, a nationally recognized authority on the social, business and marketing implications of an aging American population, will be the keynote speaker at NH Business Review's 2015 Health Care Forum.
This year's forum, "The Business of Healthcare: Managing an Aging Workforce," will be held in Concord, from 7:30 to 10:30 a.m., Thursday, Oct. 8, at the Grappone Conference Center in Concord. Presenting sponsor is Harvard Pilgrim Health Care.
The Health Care Forum will include a national perspective from Clark, who is frequently called upon by the national media to comment on current and emerging trends and won accolades for producing the 20-part PBS series "Caring for an Aging Society."
Following his presentation, a panel of local experts will discuss related health care issues specific to New Hampshire.
So far the panel includes:
• Wendy Sage-Matsis, marketing director at The Courville Communities
• Dr. Shannon Mills, vice president of professional relations and science, Northeast Delta Dental
• Attorney Mark McCue, partner, Hinckley Allen
The Health Care Forum is designed for business owners and executives, health-care providers, clinicians, human resource professionals, benefits specialists, and others interested in learning learn from leading experts about the changing face of health care and its impact on employers and employees.
Sponsors for the event are:
Presenting: Harvard Pilgrim Health Care, Gold Sponsor: Dartmouth-Hitchcock, Silver Sponsor: Hinckley Allen; Bronze Sponsors: Northeast Delta Dental, Workforce Wellness, Edify Multimedia Group.
General Sponsors: Atlantic Parking Services, Business Industry Association, Rath, Young, Pignatelli, Genesis Healthcare, Devine Health, Kindred Transitional Care and Rehabilitation, The Courville Communities, Bentley Commons, Benchmark Senior Living.
Early bird tickets are $37 until Sept. 27. Groups rates are available.
Tickets can be ordered at www.nhbr.com.