15 percent rent increase over five years seen across state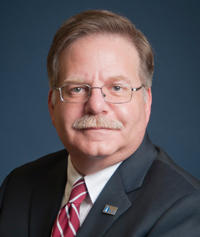 According to the NH Housing Finance Author­ity's annual residential rental cost survey, half the counties in the state show vacancy rates at well below 2 percent, while the median rent for a two-bedroom apartment, including utilities, stands at $1,206.
Most industry experts consider an average vacancy rate of 4 to 5 percent a balanced market. Below 4 percent con­stitutes a "landlord's" market and above that rate it is a "renter's" market.
"This continued trend of low vacancy rates and elevated rents reflects both a demographic and economic shift in our state," said Dean Christon, executive director of NH Housing. "Low vacancy rates suggest that there is a need for additional rental housing construction to meet demand."
Meanwhile, the survey also found that the state has seen almost a 15 percent increase in rents, including utili­ties, for two-bedroom apartments since 2011. Over the past five years, the southern tier and Grafton and Coos coun­ties have experienced double-digit increases in monthly median gross rental costs.
In addition, according to the survey, the household incomes of renters are not keeping pace with the increase in rents. "Housing Needs in New Hamp­shire," a 2014 study commissioned by New Hampshire Housing, found that almost half of renters in the state pay more than 30 percent of their income on rent, and low-income families are particularly likely to be overpaying for their housing.
For more detailed information, copies of the Residential Rental Cost Survey and Housing Needs in New Hampshire can be downloaded at nhhfa.org.