10kSB report: Planning for business growth
The role of developing growth assumptions, making financial forecasts, conducting an operational audit and process mapping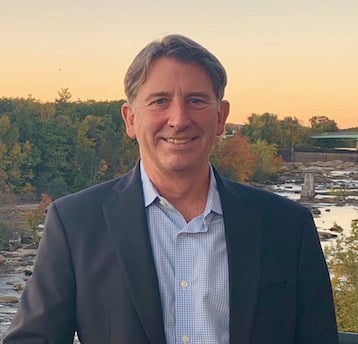 Here's really good news for small business owners – we're happy! A 2019 "State of Small Business" survey by Guidant Financial and LendingClub reported that 53% of business owners ranked their happiness at 9 or above on a scale of 1 to 10. A few other statistics jumped out in this survey: 78% of small business owners are 40 or older; 26% started a small business to be his or her own boss; and 23% wanted to pursue his or her passion. About 78% of these businesses also report being profitable.
We can see a trend here – most people are well into their career path as small business owners and took this path because they wanted to be their own boss or follow their passion. And most are running profitable businesses. Put these items together and this is one happy group!
At the same time, most small business owners are also very aware of their competitive landscape and that they must continue to review, adjust and enhance their product or service offerings to grow.
Our group of 37 New Hampshire small business owners is in the thick of developing detailed growth plans as we work through the Goldman Sachs 10,000 Small Businesses program (10kSB for short). This 12-week program uses curriculum developed by Babson College that is delivered by the Community College System of New Hampshire to help us get on a systematic pathway for growth.
We are now in week 10 and just completed work developing key growth assumptions, making financial forecasts, conducting an operational audit and going through process mapping exercises. Being an English and journalism major in college, these MBA buzzwords seem like a foreign language. But when one dives into the actual work of understanding a process map, for example, we realize that we actually do this work on a daily basis, but might not have known what to call it, let alone document it.
We spent the first week refining assumptions about our business and how these assumptions could drive growth in our company. We documented why these were critical for the growth strategy and what data we had to support them.
For example, my public relations, marketing and design company has also been running the NH Tech Alliance for nearly nine years. Because of significant growth of this nonprofit organization, we are now hiring full-time staff, and as of September, I will no longer have two titles of running my firm and being executive director of the alliance. As a result, my assumption is that my team and I can reinvest the extra time and energy we will have by focusing exclusively on the firm to support growth.
Our business assumptions fuel the next key component – the financial forecast. We were all tasked with building these out and then posting our assumptions and forecasts to share with colleagues. Many of us received highly relevant feedback our colleagues, who have had a chance to learn about our businesses for many weeks and are able to provide excellent advice.
Next, we conducted an operational audit to help determine if we have the resources, systems and processes in place to support the growth model, and then developed some processes that we perform on a regular basis and mapped them out on a grid. This elicited some great feedback from the group during one of our online meetings.
One colleague said that we "allow our organizations to exist only in our heads," meaning that we have key staff who know what needs to be done, but there is no documentation. This resonated with others in the group who realized these processes do need to be captured so they can be taught to others as businesses grow and face possible staff transitions.
We enter our last two weeks of the program as happy business leaders refining growth plans and wondering how we will present this to our colleagues in three minutes and three slides. There is excitement about applying specific principles to our businesses and growth plans, and we are fortunate to have this opportunity through the 10kSB program to "get out of our business to get into it" (I know, I've said it before, but it is so true).
Matt Cookson is president and CEO of Cookson Communications, Manchester.