XCube, SimQuest Systems win 2015 Flatley Challenge
Streaming technology and medical device firms are recognized in fourth annual competition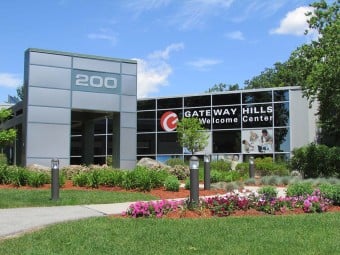 XCube, a Nashua-based streaming technology and big data management company, and SimQuest Systems, a new subsidiary of Boston-based SimQuest that builds surgical simulator platforms, have been named the winners of the 2015 Flatley Challenge.
Both companies will receive a year of free office rent at the John Flatley Company-owned, Nashua Technology Park at Gateway Hills as well as $10,000 to be used for fit-up, connectivity and related business costs.
XCube focuses on the development of safety critical intelligent autonomous systems via efficient tools for test, certification and simulation with significant capabilities in defense, medical, automotive and complex software applications. SimQuest Systems' surgical simulator platforms transform surgical education techniques to improve skills and reduce errors and patient risk.
"XCube is honored to be one of the 2015 Flatley Challenge winners and we look forward to joining the Nashua Technology Park community at Gateway Hills," said Mikael Taveniku, founder and CEO of the firm. "We anticipate strong growth in 2016, and this Nashua location is ideal for hiring key talent and expanding XCube's facilities."
Jeff Morrill, SimQuest Systems' co-founder and president, said the firm "is excited to be locating in the dynamic environment of the Flatley Technology Hub. This opportunity is certain to boost efforts to attract capital and talent as we bring our state-of-the-art simulators to the surgical training market."
Now in its fourth year, the Flatley Challenge is continuing to gain recognition throughout the high-tech community as evidenced by the impressive pool of candidate firms that has been growing each year, said CEO John Flatley. "We were very impressed with caliber of talented applicants this year making it very difficult to award just one winner. For that reason, we are delighted to announce that we have created a new category for the medical device and health care-related technologies, naming SimQuest Systems our first winner in this new category.
He said his firm is planning to erect a new R&D building At Gateway Hills behind the existing Nashua Technology Park.
In addition to the two winners, two runners-up were named as well and are being offered free space in the Flatley Innovation Center at NTP. They are AuthEntry, developer of a cloud-based Software as a Service password-less mobile and desktop computing solution for the consumer and corporate markets, and Performology, developer of a SaaS-based performance management system that is designed to help insurance companies maximize their sales force.