Women in management focus of Nov. 14 event
Founder and CEO of Exceptional Leaders International will headline TechWomen Power Breakfast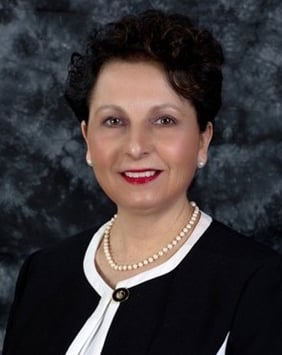 Janice DiPietro, founder and CEO of Boston-based Exceptional Leaders International will headline the New Hampshire Tech Alliance's (formerly the New Hampshire High Tech Council) TechWomen Power Breakfast with a discussion on "Leaning In Without Leaning Over". The talk will take place from 7:30 to 9 a.m. on Wednesday, Nov. 14 at the Portsmouth Country Club in Greenland.
DiPietro will discuss strategies to help women help themselves and each other, and why doing well by doing good impacts business performance and serves as a good lesson for future generations of businesspeople.
"In spite of the improvements in equality between men and women in senior leadership, women often struggle to fit into male-driven structures," said Heather LaDue, member of the TechWomen Power Breakfast committee. "With more women in positions of power, they have greater opportunities to effect change in a workplace environment by fostering, supporting and lifting other women up. Janice's discussion will shed light on how we can do this without diminishing the successes of our peers of all genders."
DiPietro is the founder and chief executive officer of Exceptional Leaders International. She has led and consulted for companies for over 25 years and has experience in technology, life sciences and business services. She has worked as president of Morgan Samuels, as national managing partner of financial and operational consulting at Tatum LLC and as CEO at Green PC.
The November TechWomen Power Breakfast is sponsored by New England BioLabs. Tickets to the Power Breakfast are $10 for Alliance members, $20 for non-members, and include breakfast. Tickets are available here or by calling 603-935-8951.