Will Stewart named new president of Derry-Londonderry chamber
Greater Manchester chamber exec to take helm in Sept.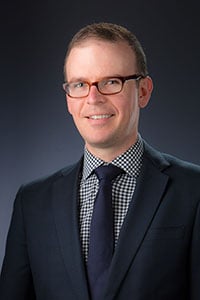 Will Stewart, an executive at the Greater Manchester Chamber of Commerce, has been named the new president of the Greater Derry Londonderry Chamber of Commerce.
Stewart, who begins his job in September, has been a vice president of the Manchester chamber since 2011, overseeing its economic development and lobbying efforts.
Before that, he worked as a community organizer at NeighborWorks Southern New Hampshire and as a reporter at HippoPress.
Among his initiatives at the Manchester chamber, Stewart oversaw the rebranding of what's known as Access Greater Manchester, an effort also involving the Southern New Hampshire Regional Planning Commission and the state Division of Economic Development.
He succeeds Stacey Bruzzesse, who stepped down from the post in June to take over as president of the Greater Haverhill (Mass.) Chamber of Commerce.