Where does your organization place diversity?
Plenty of organizations say they value inclusion, then prove those words to be lip service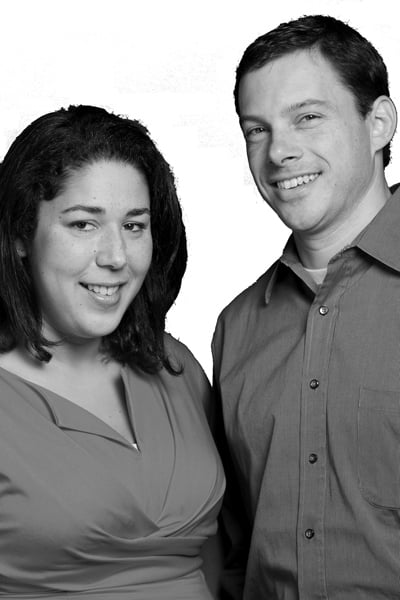 When Louisa Martin's office was still in Exeter Hall on the campus of Southern New Hampshire University, the only people who found their way there were the ones who went looking for her. "Exeter is not the kind of place you just mosey through," she says.
If human interaction wasn't critical to Martin's role, being tucked away in the far reaches of an administrative building wouldn't have been a concern. But Martin is the director of the Office of Diversity Initiatives at Southern New Hampshire University, and one of her key roles is serving as a student resource. With her office hidden in the Exeter labyrinth, she often found she was only a resource to students of color, and even then only to those who knew she was there.
When the Office of Diversity Initiatives was relocated to the SNHU student center, that changed.
Foot traffic increased, because the office was somewhere students already were. Curious students poked their heads in and found a welcoming space. Other students walked by, saw friends inside, and came in to check it out. And those who had previously frequented Martin's office find now found it much easier to bring along a friend.
This central location came with another benefit: "We're on the admissions tour menu now," laughs Martin.
The change in impact Martin and her Office of Diversity Initiatives experienced with that change in location holds lessons about where we put diversity initiatives in our own organizations.
In Martin's case, the location was physical. Once her office was physically accessible, her audience, and her influence, grew. But that physical location also helped claim psychological real estate.
Though some might assume the diversity office is not for them, a centralized space that's featured on the admissions tour "validates that diversity does have a place in our campus life," Martin says. It also sends a message: "This is an 'everybody' campus."
Location, location, location
Unfortunately, diversity initiatives are too often located both out of sight and out of mind.
Consider the impact when inclusion efforts are tacked onto the end of an already-full agenda. Putting diversity and inclusion on the agenda may give people a good feeling, but placing it last on the agenda may also signal that diversity is an afterthought. And if people sense that's how leadership feels, especially when the allotted time for the meeting is almost up, how likely are they to really engage with the topic?
Simply reprioritizing diversity's place on the agenda can send a powerful signal about where diversity initiatives "live," to those at the table, and those outside the room.
Diversity also has a location problem when an organization's diversity and inclusion efforts rest solely with a single point of contact. If the burden of all diversity knowledge — and institutional will — is placed on one chief diversity officer or senior VP of human resources, what message does that send to everyone else?
Plenty of organizations say they value diversity and inclusion, then prove those words to be just lip service by leaving diversity initiatives in the hands of a lone individual, or a task force with no real charge or clout, rather than integrating those efforts throughout the company.
"Part of making [diversity and inclusion efforts] work is making sure we are not siloed into silence," says Martin.
That's why she didn't just celebrate when her office made it onto the admissions tour. She met with tour guides to make sure they understood how her office serves all students.
"We worked closely with admissions so that the tour guides have talking points they can use," Martin explained. Those talking points let students who may be looking for a diversity office know they'll have a place to go at SNHU, but they also let students who may have never heard of a diversity office know that inclusiveness is part of the campus mindset.
In business, talking about diversity and inclusion efforts in the recruitment, hiring and training processes can have a similar effect: to let diverse populations know they are welcome, and to let all candidates and new hires know that the organization is thinking about issues of inclusion.
Take stock of where diversity and inclusion efforts are located in your organization. Where do they fall on the agenda? How many team members are empowered to act on topics of inclusiveness?
Ask yourself, "Where can we place diversity and inclusion to make it clear that ours is an 'everybody' organization?"
Eric Ratinoff, principal of The Mouse and the Elephant, can be reached at eric@mouseandelephant.com. Loretta L.C. Brady, an associate professor of psychology at Saint Anselm College and principal of BDS Insight, can be reached at loretta@bdsinsight.com. Learn more about diversity and inclusion by connecting with A Seat at the Table on Facebook.