What kind of walls exist at your business?
Whether physical or policy barriers, the result is a feeling of disconnection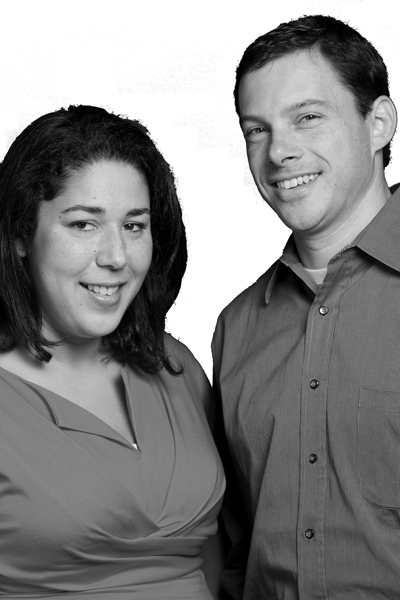 All around me are walls.
I am living in Cyprus for a few months, staying in a renovated home in a village thousands of years old. The architecture around me is dominated by homes with courtyards, and although our home is literally attached to three other homes, you could easily live here and never see or interact with your neighbors.
An architect couple I met in the village tells me this structure is the vestige of both Islam, which promoted an idea of a protected family and courtyard, and of living under occupation for three centuries, which led to creating streets that were narrow and crooked — and therefore hard to traverse by outsiders.
Living in this strange labyrinth has me thinking of the power of space, and how relationships can be built or blocked by the physical space we find ourselves within.
At one company I have consulted with, one of the first things I noticed when entering their physical space was how the front-line, customer-facing staff were situated in colorless cubicles, wearing headsets in very little natural light. Their comings and goings were tightly monitored to ensure phone lines were always staffed during high-volume periods.
These front-line workers were well paid by industry standards, and indeed, there was a line of applicants in their HR pool waiting for an opportunity.
Yet the company saw a high degree of turnover in these positions, with new staff staying on average only eight months.
Meanwhile, the managers, who scheduled breaks for these front-line workers, monitored compliance and dealt with customer deliverables, sat in spaces that allowed for privacy, had brightly colored art on their walls, and took breaks whenever they needed them. Their pay was about average for the industry, yet managers stayed three years on average, with departures often coming for other opportunities in the company.
It was striking how much the difference in the physical spaces between where management and the front-line staff worked mirrored the difference in the privileges they enjoyed.
Whether physical walls or policy walls, the impact is similar: people feeling disconnected from each other, and from the mission you intend for them to champion.
Village lessons
In my village, new residents like me have adopted a host of strategies to overcome the physical barriers imposed by their new homes. Common spaces as mundane as the post office and the recycling center become spaces for casual interaction and planned meetings alike. Events in the town square following church services are also a big draw, bringing multiple ages together.
Fortunately, we newcomers are not entirely on our own. A village elder visits new faces and checks in on what they might need, connecting them to support and resources they may not have realized existed just around the corner. And we have found perhaps the most support from folks who not long ago were newcomers themselves, and their "insider-outsider" status gives them perspective that helps them empathize with us, and also bring us up to speed.
Much as we must live with the centuries-old architecture we've moved into, dismantling your company's decades-old cubicle farm may not be a possibility — at least in the short term.
How could you translate lessons from a walled-off village into inclusive practices in your company?
Some positions will always require more monitoring and less autonomy, yet if you look, you can find many opportunities to empower individuals rather than subjugate them. Access to leadership, shared communal space, mentoring and intentional communication that is both formal and informal can go a long way toward overcoming the challenges presented by constrained physical space.
One of the most powerful lessons I've learned in my short time here in Cyprus is how quickly one can be in a position to pay it forward when offered even a little of the power and privilege of the insider.
After only a month, we hosted a dinner party for some fellow travelers and were delighted that we could share what we learned and entice interest in the village as a destination.
We now pay more attention to the rhythms of the day, so we can purposely place ourselves in the paths of those who might be open to chat and connect, and further battle the isolation that outsiders can so easily feel. How can your organization do this?
Loretta L.C. Brady, an associate professor of psychology at Saint Anselm College and principal of BDS Insight, an executive coaching and organizational development firm. can be reached at loretta@bdsinsight.com. Eric Ratinoff, principal in The Mouse and the Elephant, which helps large companies prepare for the diverse workforce, can be reached through mouseandelephant.com.