What are the most expensive housing markets in the Granite State?
Average price of 4-bedroom, 2-bath N.H. home: $391,547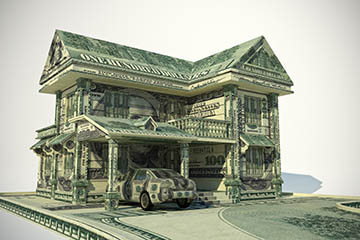 If you're looking to buy a four-bedroom, two-bath home, Hanover is the community where you'll spend the most money in New Hampshire, according to a report from Coldwell Banker Real Estate.
The report, which analyzed some 51,000 similar listings in 2,000 markets nationwide to compile its rankings, found that the average price of a home in Hanover, at $580,763, was more than $40,000 higher than the second-highest average price of $539,224 in Hollis.
Rounding out the New Hampshire top five were: Bedford, at $494,077; Gilford, $475,625; and Amherst, $445,651.
According to the Coldwell Banker report, the average listing price of a four-bedroom, two-bathroom home in New Hampshire is $391,547.
Nationally, the community with the highest average four-bedroom, two-bath home price is Los Altos in California's Silicon Valley, where the average four-bedroom, two-bath home costs $1,963,100. That's six times the national average of $295,317 and 30 times the cost of a home in the country's most affordable market, Cleveland, where the average price is $64,993.