Warner store planned by NH Liquor Commission
10,500-square-foot store to be built in Market Basket-anchored shopping plaza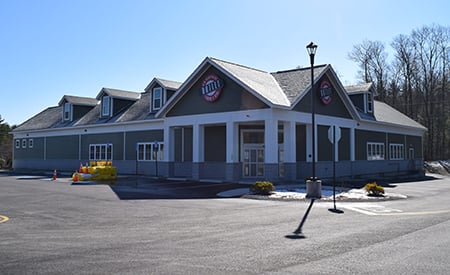 The NH Liquor Commission has announced plans to build a new NH Liquor & Wine Outlet off Exit 9 of Interstate 89 in Warner, alongside a Market Basket supermarket and an Aubuchon Hardware store.
Groundbreaking is scheduled for September, with an opening of the store scheduled for July 2017.
The new 10,500-square-foot store is expected to generate $5.5 million in annual sales, the commission said.
"Strategically located in a busy plaza and easily accessible to the traveling public, particularly those visiting the Mount Sunapee region, we expect this store to drive considerable revenue for the state of New Hampshire and support critical services and programs, including education, health and social services, transportation and natural resource protection. We expect this new store to pay major dividends for New Hampshire."
The commission said some 28,500 motorists pass through the area daily.
The NHLC recently opened new NH Liquor & Wine Outlets in Londonderry, Seabrook and New Hampton. Work is also underway on a new 33,000-square-foot store in Nashua, which will be the largest NH Liquor & Wine Outlet in history. The new Nashua store is expected to open in August.
The commission is also constructing a new 9,000-square-foot store in the new Riverside Landing development on Ridge View Lane in Plymouth that is scheduled to open this month.