Vlacich named president of NH College and University Council
To succeed longtime CEO Tom Horgan at nonprofit consortium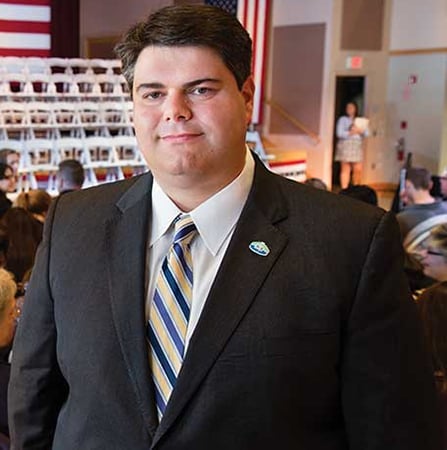 Mike Vlacich, a well-known Democratic campaign strategist and a former director of the NH Division of Economic Development, has been selected to replace Tom Horgan, who is retiring as president and CEO of the NH College & University Council.
Vlacich will begin in his new job on June 1.
A graduate of the University of New Hampshire, Vlacich served on the University System of New Hampshire Board of Trustees and has worked as state director for both U.S. Sen. Jeanne Shaheen and most recently, U.S. Sen. Maggie Hassan.
The NHCUC, which this year is celebrating its 50th anniversary, is a non-profit consortium of 21 public and private institutions of higher education in the state of New Hampshire dedicated to improving quality and affordability through collaboration.
Lucille Jordan, a member of the NHCUC search committee and president of Nashua Community College, said Vlacich "offered a vision for the future to the search committee that really matched the goals we have set for ourselves." She said Vlacich "talked about doing more to highlight the uniqueness of each individual campus, all while working collaboratively to better connect our schools with business and political leaders to maximize resources to benefit our students."