'Visionary' SNHU exec to speak at next TechWomen breakfast
Gwen Britton to discuss how women can 'empower themselves' in STEM fields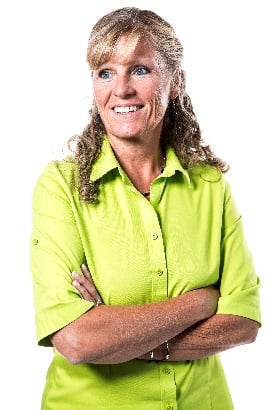 Dr. Gwen Britton, who is among the women leading Southern New Hampshire University's STEM initiatives, will be the keynote speaker at the next NH Tech Alliance TechWomen Power Breakfast.
The breakfast will run from 7:3 to 9 a.m. Wednesday, Oct. 9, at the Manchester Country Club, 180 South River Rd., Bedford.
Britton's talk will focus on self-empowerment and identifying the intelligence and creativity within oneself, said Melissa Jurkoic, chair of the TechWomen Power Breakfast Committee. She said Britton "is a visionary who revels in finding solutions to complex problems," adding that "we're eager to hear how women can empower themselves to own our place in the tech ecosystem."
Britton, associate vice president of STEM professions at SNHU's Global Campus, said that, "often, women just need a confidence booster. They don't need help per se because they are smart and able – they just need to feel confident. When that happens, it's an amazing transformation."
Britton is a computer scientist, software engineer and mathematician with experience in K-12 and higher education teaching, curriculum development and organizational leadership.
Tickets, which cost $10 for alliance members and $20 for non-members, are available by clicking here or by calling 603-935-8951.