Utilities Watch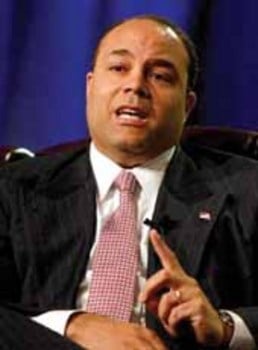 The Federal Communications Commission recently ruled that voice over Internet protocol, or VoIP, is an interstate service and therefore exempt from state and local regulation and tariffs.
The FCC voted 5-0 to support a petition from Vonage Holdings Corp. of Edison, N.J., which had asked the agency to declare the company's product an interstate service, giving the FCC regulatory control.
According to the FCC, VoIP services, such as Vonage's DigitalVoice, aren't "subject to traditional state public utility regulation." The decision was considered critical to future development of the emerging VoIP industry, which hopes to avoid negotiating rates with 50 separate state governments.
VoIP — a service that uses Internet phones that look and behave like regular phones and transmit ordinary telephone calls over the Internet using packet-linked routes — shifts calls away from wires and switches and instead uses computers to convert sounds into data and transmit them via the Internet.
Vonage has been challenging public utilities officials in Minnesota, which wanted the company to register in the state as a telecommunications service, subjecting it to rate regulation and other state rules. Similar issues have come up in California, New York, Alabama, Wisconsin, Oregon and Washington.
The decision does not preclude states from imposing some taxes and fees. It also does not address access charges, which are fees paid to local phone companies for completing calls to conventional phones.
Vonage also had asked the FCC to certify it as an information service, instead of a telecom company. Such a move would have a profound impact on the industry because it would mean VoIP providers wouldn't have to pay the taxes and fees that traditional phone companies do. The commission did not rule on that request.
The FCC "found that the company's DigitalVoice service cannot practically be separated into intrastate and interstate components, precluding dual state and federal regulatory regimes."
Vonage argued its service is interstate because DigitalVoice customers can use their phones from a broadband connection anywhere in the world, making it difficult to determine whether a call is local, interstate or international in nature.
That means there's no way to tell if a customer who has a billing address in Minnesota is making a call from that state or another one, the company said.
The FCC went on to say: "Divergent state rules, regulations and licensing requirements could impede the rollout of such services that benefit consumers by providing them with more choice, competition and innovation."
In October, 61 members of Congress sent a letter to FCC Chairman Michael Powell saying that the Vonage petition "gives the commission an appropriate opportunity to immediately declare that VoIP services, whether traversing the public Internet or privately managed IP networks, are interstate in nature and subject to the commission's exclusive jurisdiction."
The lawmakers turned to the FCC after legislation calling for VoIP services to be exempt from carrier access charges, state taxes and local regulations failed to generate congressional support. The bills would have prevented the FCC from delegating VoIP regulatory authority to state and local officials. The letter asked the FCC to expedite their ruling on the subject and provide jurisdictional and regulatory clarity.
The FCC ruling applies to cable, phone and other companies offering an Internet phone service similar to the one Vonage provides. A statement issued by the FCC said that the decision would exempt "other types of IP-enabled services, such as those offered by cable companies, that have basic characteristics similar to DigitalVoice."
The statement added, "The decision adds to the regulatory certainty the commission began building with orders adopted earlier this year regarding (VoIP) by making clear that this commission, not the state commissions, has the responsibility and obligation to decide whether certain regulations apply to IP-enabled services."
In February, the FCC exempted pulver.com's Free World Dialup from regulation. The service lets consumers make calls to other members without using a regular telephone. Special numbers rather than 10-digit phone numbers route the calls.
A few months later, the FCC ruled that an AT&T service in which some calls were routed over the Internet resembled a traditional telephone service more than a VoIP service and therefore should pay access fees.
Chairman Powell said streamlining regulation of VoIP companies is key to growth of the fledgling industry.
"To subject a global network to disparate local regulatory treatment by 51 different jurisdictions would be to destroy the very qualities that embody the technological marvel that is the Internet," Powell said.
The two Democratic commissioners on the five-member panel expressed concerns the decision didn't go far enough to address other issues facing VoIP providers. Among them is the issue of universal service fees for bringing telephone service to rural areas and emergency 911 services.
"The commission's constricted approach denies consumers, carriers, investors and state and local officials the clarity they deserve," said Commissioner Michael Copps. "These issues can't be ducked and they can't be dodged if we are truly serious about these technologies."
There are more than 600,000 subscribers to VoIP services in the United States, up from about 130,000 last year, according to The Yankee Group. The Boston-based communications research firm projects about 1 million subscribers by year's end. nhbr
Doug Patch, former chairman of the New Hampshire Public Utilities Commission, is with the Concord law firm of Orr and Reno.