USDA investment tops $216 million in New Hampshire
'New opportunities for homeowners, communities and entrepreneurs'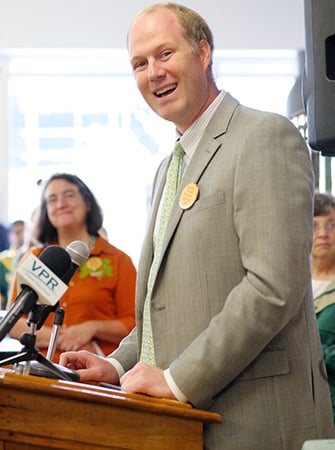 In the 2016 fiscal year, the U.S. Department of Agriculture invested over $216 million in New Hampshire housing, community and economic infrastructure, through the agency's USDA Rural Development program.
The investment touched nearly every New Hampshire town, and focused on increasing residents' well-being by reducing poverty and investing in opportunity sectors, including local food systems and renewable energy.
"These dollars translate to new opportunities for homeowners, communities, nonprofit organizations and entrepreneurs," said USDA Rural Development State Director Ted Brady. "We're proud to help our rural communities seize opportunities – including investments in the local food sector and renewable energy – that help them grow stronger."
USDA, through its RD mission area, administers and manages housing, business and community infrastructure programs through a national network of state and local offices.