USA Springs property on the market for $2 million
The site was once valued at $125 million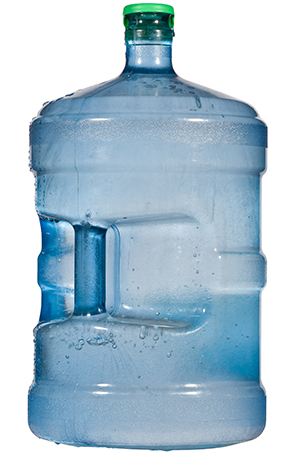 The property once owned by the USA Springs water bottling company that was once claimed to be worth over $125 million will now be listed for less than $2 million, according to the most recent filings in U.S. Bankruptcy Court in Manchester.
The court approved hiring The Kane Company to list three parcels totaling 189 acres on the border of Barrington and Nottingham for $1.95 million after attempts to auction it off or otherwise sell it with its controversial water withdrawal permits intact "can be summarized as unsuccessful," according to a recent filing by the trustee for the bankruptcy estate.
"At this point we are marketing it for whatever it is, not as USA Springs," said Jean Kane, a principal of the real estate company. "It's off Route 4, which has a traffic count of 10,000 a day. It's very attractive to have that amount of acres along a state highway."
USA Springs had spent a decade and millions of dollars obtaining a permit to withdraw some 300,000 gallons of day water in order to bottle it on site and ship most of it overseas, despite the vehement opposition of some residents and environmentalists. But the company filed for bankruptcy in 2008, leaving a partly finished plant, as it futilely tried to find financing to complete the project. Those permits will expire next July.
The Kane Company will receive a 5 percent commission on the sale, but only half that percentage if the land is sold to the investors who had previously expressed interest — Kevin B. Delaney of Nottingham Springs LLC or Stephen Xirinachs of pHresh Beverages LLC.
Nottingham had retained MykroWaters, an environmental firm that worked on the site before and had contacted the state Department of Environmental Services to ask whether it could get an extension to renew the 10-year groundwater withdrawal permit, which expires on July 1, 2014.
Xirinachs had told NHBR that he wanted to bottle the water in biodegradable plastic bottles that would leach nutrients into its contents.
NHBR was not able to reach either company by deadline to see if they are still interested in the property.