University system celebrates 25 years of wellness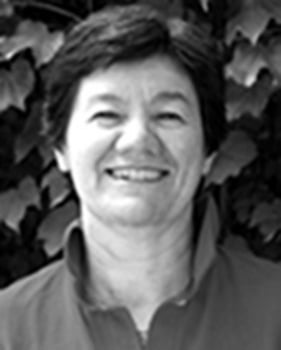 Actively promoting wellness to employees is not only good and responsible policy, it's a good investment that can help reduce health-care costs.
Those are among the lessons learned by the University System of New Hampshire, which this year is celebrating 25 years of comprehensive wellness promotion and programming.
What began as a pilot program at Keene State College and USNH in 1982 has become a system-wide approach to wellness that serves faculty and staff across the state at the University of New Hampshire, Plymouth State University, Keene State College and Granite State College as well as university system offices.
The effort, "Embrace Life Fully," or ELF, has offered courses, screenings and programs to show USNH staff members how to live happier and healthier lives. Since its start, thousands of employees have benefited from programs including colorectal cancer, blood pressure, cholesterol and life line screenings, weight management programs, the employee assistance program and the "step the system" walking program, among several others. 
Wellness promotion is an integral part of the services provided by the USNH Human Resources Department and coordinated by Nancy Puglisi, director of organizational wellness.
"Wellness programs at USNH have been evolving for a quarter of a century and have had the support of the leadership at USNH. We have been able to institutionalize our efforts by working with our benefits providers to incorporate many new and innovative programs into our employee benefits package," Puglisi said. 
Life-changing
Puglisi helped develop the pilot program 25 years ago. After two years, evaluation data showed a significant return on investment in reducing health-care costs. As a result, the university system board of trustees supported an effort to expand programs statewide and continue to innovate in terms of providing organizational wellness services.
These efforts were recently featured by the National Wellness Institute in an in-depth article in their quarterly newsletter, Wellness Management.
"Many faculty and staff members' lives have been changed by participating in health screenings and wellness education," said Joan Tambling, USNH director of human resources. "These screening programs have detected hypertension, diabetes, elevated cholesterols, cardiovascular illness and cancer, and early detection provides opportunities for health care professionals to intervene in the initial stages of the illness resulting in excellent prognosis."
Under ELF, some screenings and wellness programs are free, while others require a nominal payment from faculty and staff. Other components of the USNH wellness efforts include organizational wellness efforts, such as reducing stress in the workplace, promoting improved communications and improving the workforce culture.
"As employees embrace healthier life habits, we see a ripple effect on their families and fellow employees," Puglisi said. "USNH has recognized the intrinsic value of wellness for 25 years and while we have seen some financial benefits from these efforts, the true value is having a healthier and more productive faculty and staff."