Unitil profits jump in third quarter
Revenues rise, dividend declared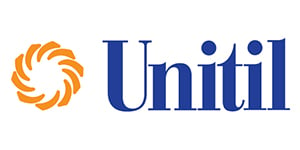 Unitil Corp.'s profits more than doubled in its most recent quarter, but the rise is not related to the utility's recently approved rate increase that would nearly double the amount it charges for electricity this winter.
The future rate increase – from 8.4 cents to 15.5 cents per kilowatt-hour – goes into effect Dec. 1, and thus will be reflected in subsequent financial reports. Even then, Unitil spokesman Alex O'Meara said, "That would have zero impact on earnings," since it simply reflects how much it's expected to cost the Hampton-based utility to buy electric power for its customers.
In other words, Unitil is just passing through those costs to the customer, and not benefiting from that increase.
There are several reasons behind Unitil's posted net income of $1.6 million (11 cents a share) for the third quarter ending Sept. 30 – $1 million, or 160 percent, more than a year earlier.
The company ended up with $21 million in gas revenues for the quarter, a $2 million increase, and $139 million for year so far, about a $27.5 million increase.
On the electric side, Unitil actually sold less power in the third quarter (down 2.2 percent) mainly due to nearly a 6 percent decline in residential sales. Year to date, the amount of power sold has gone up, but only by less than half a percent.
Margins, however, increased because of previous increases in the distribution rate, meaning the company's revenues went up to $54.2 million for the quarter, a $2.1 million increase, and up to $162.2 million year to date, a $21.3 million increase.
Meanwhile, the company also said it plans to pay a per-share dividend of 34.5 cents, the same it has paid out for at least the last two years.