UNH wins national economic development honor
School recognized for boosting innovation, entrepreneurship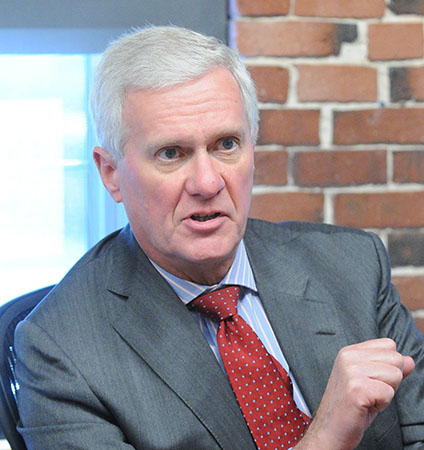 The University of New Hampshire is one of three U.S. universities to be awarded the innovation and economic prosperity designation from the Association of Public and Land-Grant Universities for its commitment to regional economic development.
UNH was recognized for promoting faculty/student innovation and entrepreneurship, excelling technology transfer, contributing to talent and workforce development, establishing strong partnerships with government and industry, and fostering community through public service, engagement and outreach.
UNH said that, n addition to ramping up the school's commercialization and licensing efforts, its affiliated NH Small Business Development Center provided support to 661 clients with an economic infusion of $30 million in 2016, dozens of commercial fishermen received assistance with gear technology and how to cultivate new markets, and UNH Law offers four clinics that provide assistance to businesses, immigrants, consumers and low-income clients. The university said its annual economic impact on New Hampshire is $1.5 billion.
"Fewer than 60 institutions in the country have earned this designation, and we're proud of the hard work that has been done to get us to this point," said UNH President Mark Huddleston. "We remain committed to supporting communities and businesses throughout the state and surrounding region through workforce development, technology and research."