UNH Wildcatalyst series ends with CEO of UMass Amherst spin-out Felsuma
Gupta will discuss commercializing the new adhesive technology, Geckskin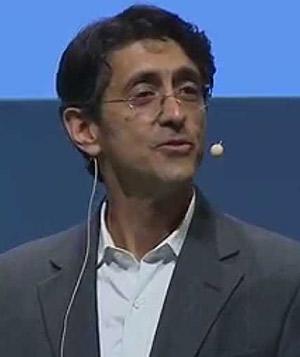 Rana Gupta, CEO of the UMass Amherst spin-out Felsuma LLC, which is commercializing a new adhesive technology called Geckskin, will deliver the last of UNHInnovation's Wildcatalyst talks on launching research-based startups.
The talk will take place Thursday, April 26 from 4:30 to 5:30 p.m. at UNHInnovation's training room at 21 Madbury Road in Durham. The event will be followed by refreshments and networking.
Geckskin was developed by two UMass Amherst researchers, Dr. Al Crosby and Dr. Duncan Irschick, who were studying geckos' ability to climb and cling to different surfaces. Their collaboration led to the development of a novel adhesive so powerful that an index card-sized piece can hold 700 pounds on a smooth surface, yet it can be easily released and leaves no residue.
Gupta was introduced to Dr. Crosby and Dr. Irschick and their work and six months later he launched Felsuma LLC to commercialize the technology. Felsuma is growing and exploring Geckskin's potential in many different applications.
For more information and to register, click here.