UNH names Keefe 2016 Social Innovator of the Year
Pax World CEO to be honored as part of Social Venture Innovation Challenge event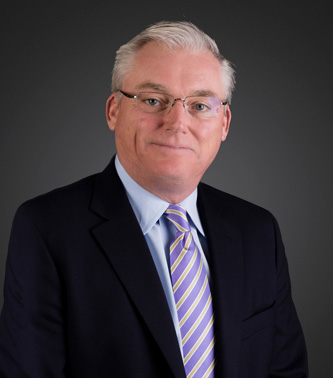 Joe Keefe, CEO of Portsmouth-based Pax World Funds, has been named the University of New Hampshire's Center for Social Innovation and Enterprise 2016 Social Innovator of the Year.
Keefe will be honored at the fourth annual Social Venture Innovation Challenge to be held Thursday, Dec. 1, at UNH. The event will coincide with the final round of the challenge and will include a keynote dialogue with Deborah Merrill-Sands, dean of the Peter T. Paul College of Business & Economics, on "The Role of the Financial Markets in Achieving Gender Equality and Economic Growth."
The dialogue is expected to touch on the role of public policy, the investment community, and business leaders in advancing gender equality, one of the United Nations 17 Sustainable Development Goals. Keefe and Merrill-Sands will discuss the substantial body of research showing that where women are empowered, economies perform better, and where women are better represented in corporate leadership, businesses perform better.
"At Pax World, we've been working on gender diversity for some time," said Keefe. "We know from our experience and our research that where there are more women in leadership positions, companies simply perform better."
Fiona Wilson, executive director of the Center for Social Innovation and Enterprise, said center is "thrilled to recognize Joe's lifetime of work in the field of social innovation. His voice has helped change the field to champion both sustainable investing and women's empowerment, and his influence has been felt across the globe."
Following the dialogue, the winners of the 2016 Social Venture Innovation Challenge will be announced. Over $32,000 in prizes will be given to winners to fund their ideas.
The event is free and open to the public but registration is required at unh.edu/svic.