UNH names innovators of the year
UNHInnovation executed 190 licenses and filed 13 patent applications in FY2016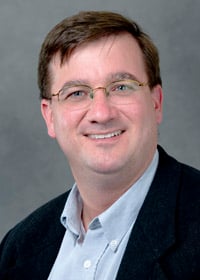 The Office of Environmental Health and Safety and the Research Computing Center were awarded the the University of New Hampshire's Innovators of the Year Award for their collaborative work on UNHCEMS, an online system for the inventory and use management of chemical stock, biological agents, radioactive materials and hazardous waste.
First implemented in 2001 in response to an EPA fine, and licensed for external use in 2003, the online inventory management system to ensure lab safety is utilized at more than 30 academic and commercial institutions and has generated more than $1 million in cumulative royalties.
"We know that silos are a reality for most organizations, including at UNH, but this is a story about an innovative partnership to provide an enterprise-level solution that benefits our students, staff, faculty and institution," said Maria Emanuel, associate director of UNHInnovation. "This solution is for organizations that need to make lab safety a priority."
In addition, UNHInnovation reported executing 190 licenses and filing 13 patent applications in FY16, with commercialization revenues of over $830,000. One new idea reaching the market is the recently trademarked HuTT helmetless tackling training program, which has already been licensed to four high schools.
"We strive to make UNH a place where the commercialization of innovation is supported and encouraged, and continue to push more ideas like UNHCEMS in the marketplace," said Marc Sedam, managing director of UNHInnovation and associate vice provost of innovation and new ventures. "Our recent $300,000 Innovation Corps (I-Corps) Site Grant from the National Science Foundation is just one example of the steps UNH is taking to increase the interdisciplinary and trans-disciplinary collaborations that bring these innovations to life throughout the university's $110 million research portfolio."