UNH Manchester to launch master's in cybersecurity engineering program
To help fill 'growing gap' between need and number of cyber professionals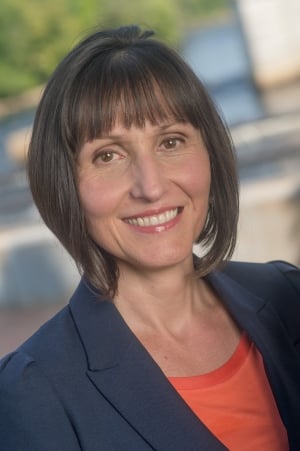 In response to growing market demand to protect against cyber threats and data breaches, the University of New Hampshire at Manchester will launch a master of science degree program in cybersecurity engineering this fall.
Mihaela Sabin, associate professor of computer science and chair of the Applied Engineering and Sciences Department, said the new program will help to build a New Hampshire workforce that is projected to grow by 28 percent by 2026 by preparing graduates to develop, engineer and operate secure information systems.
"Data and system security are critical in our connected world, in virtually every industry," Sabin said. "The demand for cybersecurity engineers has never been higher, and this program focuses on building the technical skills to find solutions to today's cybersecurity challenges."
Cybersecurity Ventures, a researcher on the global cyber economy, predicted that there will be 3.5 million unfilled cybersecurity positions by 2021. Research from the International Data Corporation shows that global spending on cybersecurity will top $103 billion in 2019, a 9.4 percent increase from 2018.
"There is a growing investment in cybersecurity, a growing need for cybersecurity professionals and a growing gap between that need and workforce supply," said UNH Manchester Dan Mike Decelle. "This program prepares graduates to meet the demand that exists both locally and globally in this high-need, lucrative field."
The degree program will offer part- and full-time enrollment. For more information, visit manchester.unh.edu or contact the UNH Graduate School at unhm.gradcenter@unh.edu or 603-641-4313.
Applicants who apply by July 30 will be part of the inaugural fall 2019 cohort.