UNH alumna to receive '17 Social Innovator of Year honor
Clara Miller to be honored at annual event in Durham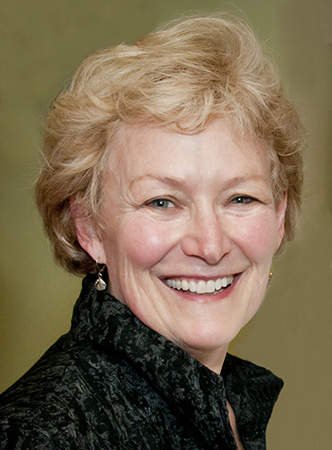 Clara Miller, president of the F.B. Heron Foundation and a 1972 graduate of the University of New Hampshire has been named the 2017 Social Innovator of the Year by the university's Center for Social Innovation and Enterprise.
Miller, whose organization helps people and communities help themselves out of poverty, will be honored at the fifth annual Social Venture Innovation Challenge, to be held Tuesday, Dec. 5, in Durham.
The event will coincide with the final round of the challenge and will include a keynote address by Miller, "A Revolution of Capital: Connecting Money with Social Good."
Following the keynote address, the winners of the challenge will be announced. Cash and in-kind prizes worth over $65,000 will be given to winners to fund their ideas. The event is free and open to the public but registration is required.
A graduate of UNH's College of Liberal Arts with a degree in studio art, Miller has dedicated her career to helping address economic inequity in America by supporting in innovative ways the many nonprofits that are dedicated to addressing poverty. She is widely recognized as one of the most innovative and influential people in the social change field, and has received many awards including being named investor of the year by Institutional Investor Magazine in the "small foundations" category in 2015.
Miller joined the Heron Foundation in 2011 after she had concluded that poverty in America had become a structural, systemic challenge, and as such traditional "marginal" approaches to poverty were no longer appropriate.
Under her leadership, Heron broke down the traditional divisions in philanthropic foundations between program officers (who oversee grant making) and investment officers (who oversee investment portfolios), and committed to putting the entire corpus into impact-screened investments. Heron completed that ambitious goal of "going all in" in December of 2016 and now stewards its portfolio in a continual effort to optimize for both social and financial results.
Final round presentations in the Social Venture Innovation Challenge will begin at 8:30 a.m., Tuesday, Dec. 5, at Holloway Commons on the UNH campus. Miller's keynote and presentation of awards will take place beginning at 11:15 a.m. at the nearby Memorial Union Building.
For more information or to register, click here.