UNH adds online cybersecurity master's degree
New program focuses on cybersecurity policy and risk management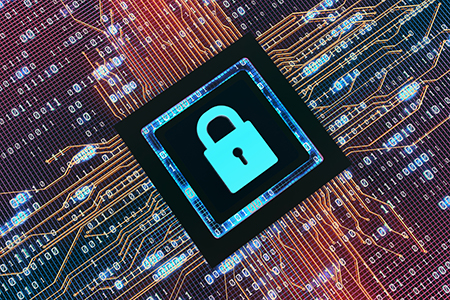 Beginning this fall, the University of New Hampshire will unveil a sixth online master's degree aimed at helping to fill the growing need for cybersecurity professionals.
The degree, in cybersecurity policy and risk management (CPRM) blends cybersecurity strategy and policy with preparedness, incident response, recovery, and resilience – the heart of the security studies discipline.
Cybersecurity has become a critical business process and a growing legal responsibility, and surveys estimate that by 2020 there will be more than 1.5 million cybersecurity positions left unfilled. The need is not only for technical specialists, but also for security managers who can develop cybersecurity plans that support a variety of organizational missions, business priorities, and governmental regulatory concerns.
The interdisciplinary CPRM program will develop graduates who can create security-enhancing policies and resilience processes and integrate them within an organization in business and the public sector, UNH official said. Students may have backgrounds in business, finance, law, homeland defense and security, retail, public administration, health care, insurance, and other technical and engineering disciplines.
Graduates can complete the 30-credit degree over the course of 12 months, all online. Applications are being accepted for the fall semester, which begins in mid-August.