Two organizations join to serve more children
Manchester Community Health Center, Child Health Services combine their operations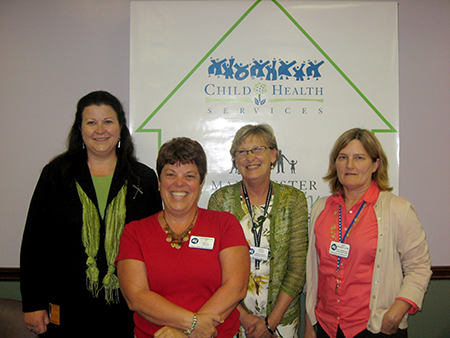 Promising enhanced comprehensive services to clients and greater cost savings, Manchester Community Health Center and Child Health Services officially combined their operations on Nov. 1.
MCHC President and CEO Kris McCracken said she anticipates the new combined organization, which will have three sites, will have the capacity to offer services to another 1,500 children. "And we believe that's only the beginning of the many ways in which this coming together will positively impact the community and the patients served by the organizations," she said.
McCracken said no layoffs are anticipated as a result of the agreement and administrators anticipate a bottom line cost savings of over $500,000 annually, achieved through a combination of a merged administrative architecture, enhanced reimbursement rates for Medicaid patients at CHS and gains in efficiencies.
As time evolves, the combined entities will look critically at opportunities to strengthen infrastructure, reduce unnecessary overhead, respond to opportunities, expand services and streamline functions, McCracken said.
Dr. Steve Paris, president of the CHS board of directors, said that "combining the two organizations will truly create a medical home where children and their parents or guardians receive comprehensive care in the same medical practice. As services become more integrated, patients will notice greater consistency in accessing services. In addition, healthier finances will allow us to chart a service plan that can meet anticipated needs with dependable resources."
Under the agreement, which has been approved by federal and state regulators, McCracken will be the CEO of MCHC and its practice at CHS. CHS Corp. and its board will remain to oversee the charitable purpose of the CHS endowment.
The corporation itself will have no employees. MCHC will act as the support organization to provide the necessary infrastructure, and the assets will continue to be used and managed as originally intended by the donors involved.
In addition, MCHC will operate its pediatric care program under the name "Child Health Services."
In addition to sharing many of the same funders, MCHC and CHS have collaborated for a number of years and already share staff under three program areas – Project LAUNCH, the Behavioral Health Integration Project and interpreters.