Two minor league teams fight for local money, fans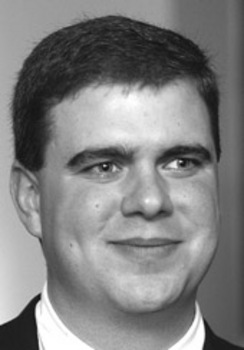 Before the New Hampshire Fisher Cats even threw out the first pitch, Nashua Pride General Manager Todd Marlin admits he was nervous.
He knew Manchester's Double-A affiliate of the Toronto Blue Jays wouldn't compete against his independent league Nashua Pride for wins, but it was obvious that the team less than 20 miles up the road would go after some of his fans.
Both the Fisher Cats and the Pride want baseball fans to buy tickets – and lots of them. Throw in hot dogs, soda and a jersey, and that baseball fan has just spent a wad of recreational cash.
Marlin's fears about how the Fisher Cats might affect the Pride's bottom line disappeared in October. As soon as Pride season tickets went on sale, he got 12 new season ticket holders from Manchester.
"I was definitely a little bit nervous about it . . . but once that happened, I thought we might be OK," Marlin said.
The Pride and Fisher Cats are competing for more than just the same entertainment dollar. There's also the issue of advertising dollars – another chunk of what keeps a team afloat.
Your official sponsor of the . . .
You'd think the teams would be battling it out over sponsors – but that's apparently not the case, according to both general managers.
"The Pride's name actually never even comes up on our (advertising) calls. It's almost a non-factor for us," said Shawn Smith, general manager and president of the Fisher Cats.
What Smith does hear is that people are thrilled to have affiliated minor league baseball back in the state, he said.
Marlin said the Pride haven't lost any of last year's advertisers to the Fisher Cats. The Pride never had many sponsors in Manchester anyway, he said.
But Nashua-based Rivco, which advertised with the Pride years ago, is now advertising with the Fisher Cats.
"They didn't advertise with us last season, so I don't even consider it losing that one," Marlin said.
Of the Pride's handful of existing major sponsors, only two – Sovereign Bank and US Cellular – are advertising with the Fisher Cats as well. Both companies said they viewed the Fisher Cats as another opportunity to get customer exposure.
Chris Pembroke, vice president of Sovereign, said the bank has sponsored the Pride for years and it is very happy with its exposure there.
But with Sovereign's increased presence in Manchester because of its acquisition of First Essex bank, Sovereign also sponsors the Fisher Cats.
"We don't look at it as a competition, we just look at it as being more involved in the communities we serve."
Still, other companies have declined offers to sponsor the Manchester-based Fisher Cats.
Fidelity Investments and BAE Systems, for example, were both approached by the Fisher Cats, but declined to advertise with them.
Fidelity is going into its fourth season as a major sponsor for the Pride.
"We have been approached by the Fisher Cats and we participated in an introductory meeting with them earlier this spring," Fidelity spokesperson Tom O'Rourke said.
"Because this is the first year, and because they're not going to be in their permanent location, we decided we're not going to pursue a sponsorship with the Fisher Cats for this year," O'Rourke continued. "We haven't approached this as strictly an advertising deal. It's been more a combination of community sponsorship, employee benefits and a number of different factors."
Should Fidelity be approached again by the Fisher Cats next year, the company would be happy to meet with them, O'Rourke said.
"I think we'll have a better sense of what they're offering is going to be once they're in their permanent location," O'Rourke said.
BAE Systems reviewed an opportunity to advertise or provide sponsorship for the Fisher Cats, but the company declined "for business reasons," according to spokesperson Marianne Murphy, who did not elaborate.
BAE instead renewed an on-field billboard advertisement at Nashua's Holman Stadium to raise audience awareness in the community. The company also renewed its lease on one of the Holman Stadium skyboxes for this year – which has been a popular employee incentive since 2001, when the skyboxes were completed. The company renewed its advertisement with the Pride before the team renegotiated its lease with the city.
"Those were timing issues unrelated to the negotiations," BAE's Murphy said.
Regarding the Fisher Cats, Smith said there were various distractions in the beginning, and not a lot of time to focus on advertising.
"It was a very complex situation in Manchester. We were new in the market. The interest level didn't pick up until just prior to spring training. The closer we got to opening day, the more interest there was."
But many took a "wait-and-see" approach, he said.
Still, the Fisher Cats have about 200 advertisers, three of which are from Nashua: Apex Computers, Rivco and Taggart Ice. Five Nashua proposals are pending, Smith said.
"I'm very surprised seeing as how we're brand new," Smith said.
One major Pride sponsor the Fisher Cats didn't approach was Bellavance Beverage, which has been advertising with the Pride since the team came to Nashua. The company doesn't do any business in Manchester.
"The Pride has me all to themselves," said owner Joe Bellavance Sr.
"As long as we continue to take care of our sponsors, and they continue to see results, which is what they're looking for, I don't think we're going to lose people," Marlin said.
The Pride's advertising revenues are up 20 percent – something Chris English attributes to the economy's turnaround. The much bigger issue, English said, is the naming rights deals both teams are pursuing.
"We've got a solid four or five people interested," said English. One or two of those potential sponsors are also in talks with the Fisher Cats, English added.
Smith said that was news to him.
According to English, the biggest part of the financial pie isn't the advertisers. About 60 percent of revenue comes from ticket sales, while 25 percent comes from concessions and team merchandise. Only 15 percent comes from advertising, he said.
That makes getting fans into the park all the more important.
Identity for success
Like a brand, each team needs to carve out its identity and leverage that identity with fans and sponsors, said Harvard Business School Marketing Professor Stephen A. Greyser, who created and teaches a Business of Sports course.
Greyser said he's noticed that what the Pride have tried to establish is an identity in its community and to smaller towns east and west of the city, not in the direction of Manchester.
"Here, they're trying to position themselves to having an identity that is linked to pride in the community," Greyser said.
"Does that mean Manchester can't be successful? No. They can be successful," Greyser said. "They have players the Blue Jays can provide. Manchester has a bigger geographic footprint to work off of . . . but Manchester has to work in Manchester before it can work in Nashua."
Greyser said it's not common in the minor leagues to have two teams less than 20 miles apart. It's much more common in the majors, he said.
That's why, in order to be successful, minor league operations build a great identity, Greyser said.
"It's my view that the Nashua Pride have to focus on what it is they've been able to achieve."
And one thing the Pride have achieved has been a strong relationship with fans and sponsors. That's why Greyser doesn't believe the Fisher Cats will put them out of business.
"Manchester has to carve out its own marketplace and its own identity," he said.
"Baseball is not about the players. It's not about the game. It's about the fans. Players always come and go. Fans are always there forever."
"We've got loyal fans and we're going to be just fine," the Pride's Marlin said.
Different brands of baseball
As Marlin describes it, the Pride and the Fisher Cats offer two different brands of baseball to the same audience.
While the Fisher Cats are affiliated with a major league baseball team, independent teams like the Pride don't have a parent club.
The Fisher Cats offer Toronto Blue Jays prospects. The fun thing about that, English says, is that you might get to see a guy who will someday make it to the major leagues.
It's a whole different ballgame at the Pride.
"We offer household-name major leaguers who are trying to get back to the big leagues," English said.
In some cases, you can watch a Pride player at Holman Stadium one week, and the next week, see that same player on ESPN in the big leagues, English said. There are 10 guys in the majors today who were in the Atlantic League at some point, he added.
The Fisher Cats' Smith said that people have tried to pit his team and the Pride against one another, but he doesn't feel there's any competition at all.
"I think our biggest competition is the youth leagues," Smith said. "Everyone is involved with their children's leagues, with their children's activities."
Other than that, "Our competition is ourselves," Smith said. "We need to better ourselves, grow our product . . . "I have better things to do than worry about the Pride.
"The way we look at this is, we're New Hampshire's team," Smith said. "Our fans chose to be called the New Hampshire Fisher Cats, not Manchester."
Smith says other possible prefixes to Fisher Cats were "Granite State" and "Manchester." Granite State and New Hampshire outnumbered Manchester 2 to 1.
Smith points out that the Blue Jays organization has produced more major leaguers in the past 4½ years than any organization in Major League Baseball.
"They're gonna continue to produce big leaguers," he said. "We have six guys on our club that you're probably going to see in the big leagues some day."
Both Marlin and English compare the competition to fast food choices. If the line is too long at McDonald's, people have the option of going up the street to Burger King, English said.
"With the Fisher Cats up there, it's going to make more baseball fans," Marlin added. "Hopefully they go to a Fisher Cats game . . . and say, 'let's go check out the other one.'"
"No one in Nashua is suddenly going to become a Manchester Fisher Cats fan," English said. That's because they live in Nashua, where the fate of the Pride will be decided, he said.
"As a baseball fan, I'm definitely glad they're there," English said. "New Hampshire is one market, so we have to compete with them, but that means we work a little harder and maybe we do a better job."