Two companies awarded innovation grants
Voi-Reach and Watts Water Technologies will use funding to further platform, accelerate design improvements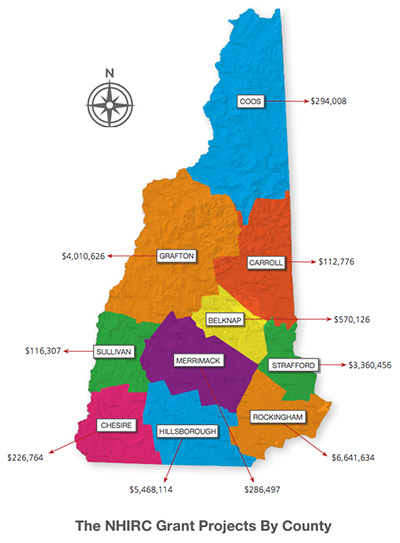 Voi-Reach and Watts Water Technologies, Inc. have received Granite State Technology Innovation Grants in the latest round of funding from the New Hampshire Innovation Research Center, a state program administered by the University of New Hampshire.
The funding enables companies to collaborate with New Hampshire-based colleges and universities to help turn their research, conceptualization and product development into economic assets. Companies are required to provide matching dollars or services.
Voi-Reach is an innovative web-based app designed to improve communication across providers and better inform clinical decision points for youth in the foster system. The research collaboration between Dartmouth College and Voi will facilitate modification of the platform to include the role of mobile coach and establish an evidence-based guide for the mobile coach role to improve user engagement and team communication.
Watts Water Technologies, Inc. – a North Andover, Mass-based company with a valve division in Franklin, NH – manufactures one of broadest plumbing, heating, and water quality product lines in the world.NHIRC funding and collaboration with UNH will support research and development to accelerate design improvements for a select number of Watts products. The company hopes to drive the production of better products for its customers and increase its potential for growth in New Hampshire.
Since its inception in 1991, the NHIRC has awarded more than $8 million in state funds to support research projects and has been responsible for the creation or retention of more than 685 jobs. Its awardees have received more than $32 million in federal Small Business Innovation Research (SBIR) grants, over $950,000 in National Science Foundation Experimental Program to Stimulate Competitive Research (NSF-EPSCoR) funds, and over $900 million in investment/acquisition capital.
Feb. 12 is the next deadline for companies to apply.