TRM Microwave chief next TechWomen speaker
Wendy Tirollo to be featured at Oct. 14 Power Breakfast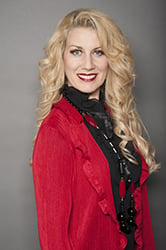 Wendy Tirollo, CEO of TRM Microwave, a high-tech engineering company, will be the speaker at the next TechWomen Power Breakfast, from 7:30 to 9 a.m., Wednesday, Oct. 14, at the Manchester Country Club in Bedford.
Tirollo will discuss her professional journey from receptionist to CEO as well as her "personal servant leader" approach to management.
Tirollo has been with TRM Microwave for more than 20 years and has led the firm through several major transitions, including a total rebranding effort, corporate restructuring, the recruitment of key senior employees, a merger and acquisition of another business as well as the achievement of ISO certification.
Over the summer, she transitioned the company to a small woman-owned business and testified at the U.S. Senate Committee Field Hearing on Small Business and Entrepreneurship about the challenges of hiring a skilled workforce in today's market.
The Power Breakfast series is part of the NH High Technology Council's TechWomen|TechGirls initiative, launched earlier this year to engage women and girls across the state who are enthusiastic about technology and the STEM fields.
Tickets for the breakfasts are $15 and open to all, but seating is limited. For more information, call 603-935-8951.