Transparency and the financial advisor
Any professional who doesn't tell clients how they make their money isn't being fully transparent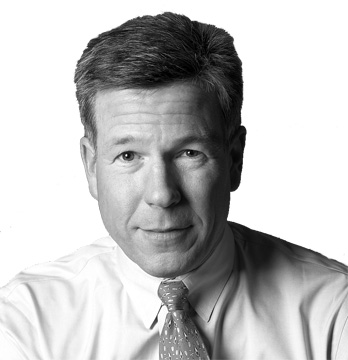 Just a brief perusal of commercials or Web popups focusing on retirement and wealth management speaks volumes about the ferocity of competition in the financial services industry. It seems one can't take a step without one firm or another offering the right path to long-term financial security.
What is often lost in these saturation marketing campaigns is the actual process of developing long-term relationships between clients and advisor – easy to forget in an era when one superstar advisor after another pops up on CNBC. One critical lesson I have learned in my career is that my success is best determined on how well I serve my clients in the long run – and not how much I have earned or could earn by jumping from one firm to another.
How we have educated, spoken frankly to, and managed expectations, for our clients in guiding them through challenging economic climates is far more important than the latest hot investment fad. Clients and advisors should focus more on the "why" of investing as much as the "how".
In an earlier column, I mentioned that my father-in-law Bruce Bates was set to retire this spring at the age of 82. He is a financial advisor with a distinguished career that stretches back to when his now son-in-law was in diapers. I've learned from him and other mentors about the positive multiplier effect that sound, prudent and patient practices can have on the life of a client and their families and family's families.
There was another important lesson I learned from Bruce Bates. He didn't jump ship from one firm to another to line his pockets, though he had no shortage of offers. An original of his announcement card (remember those?) still hangs in my office. In his soon-to-be vacant desk, as many as 15 business cards with his name are in a pile, but he never changed firms or commitment. The firms certainly changed around him – George D. B. Bonbright and Company, EF Hutton, Shearson Lehman, to name a few, as he steadfastly remained at his desk. Perhaps inadvertently or by choice, my path looks similar, though my tenure, as I like to tease him, is considerably shorter. My business cards changed but my business didn't. I believe this choice reduced the stress for my clients, who didn't have to endure the challenging administrative and investing transformations that occur when an advisor changes firms. Personally, "staying put" has allowed me to avoid the seduction of "greener grass" and provides a much more fulfilling and cohesive professional path.
Contentious practice
An unspoken issue of transparency needs more illumination, however.
I have written before that clients who don't know how their advisor makes their money – by fees, maintenance costs, commissions, percentage of investment return, or a combination of all of the above – is at a disadvantage. Any professional who doesn't inform clients how they make their money isn't being fully transparent. Any investor who doesn't ask the question incurs, and perhaps deserves, the consequences.
The Financial Industry Regulatory Authority, or FINRA, is the self-regulatory organization created to protect investors and market integrity, and one contentious securities industry practice certain to emerge this year gets at the heart of full disclosure when an advisor changes firms. It's happening more frequently as competition increases across the profession to secure talent – along with their valuable clients.
In particular, should clients know all the financial details and incentives made between the advisor and the new company? What kind of contractual incentive is the advisor receiving from his or her new firm and how is it structured?
This may sound like "inside baseball," but financial incentives do matter, and their structure does affect clients. If one needs proof, just look to the misaligned incentives of subprime lending before the crisis in 2008 erupted.
In an October report on conflicts of interest, FINRA chairman and CEO Robert Ketchum said a more proactive approach has become necessary because "too often in the past we've played regulatory 'Whac-a-Mole,' responding with rulemaking, sweeps and enforcement action when a behavior becomes widespread or egregious. After the immediate response subsides, variants on the old behavior — or new conflicted behaviors — emerge, and we begin the cycle again."
If we are serious about investor protection, full disclosure and transparency, this is a small but significant step in rebuilding a healthier framework of interactions between client and adviser. It's one that rightfully places maximum value on the needs of the client first.
Tom Sedoric, managing director-investments of the Sedoric Group of Wells Fargo Advisors, Portsmouth, can be reached at 603-430-8000 or through thesedoricgroup.com.