Top Shelf: Thinking inside the boxed wine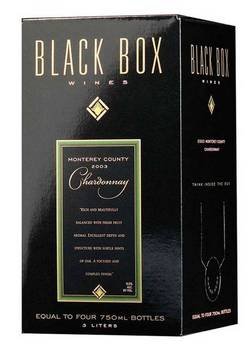 Top Shelf put several brands of box wine to the test to help find wine that tastes good and stays fresh — thus proving viticulture salvation from oxidation and forced one-sitting consumption really can come in a vacuum-sealed plastic bag surrounded by cardboard.
The box
The major selling point of boxed wine (also called cask wines or bag-in-the-box wines) is that the wine is protected from the air in plastic pouches with a tap to prevent oxidation. That's the same chemical process that turns an apple or guacamole brown. Wine will taste flat to god-awful if it has oxidized.
The reds
• Hardy's "Stamp of Australia" Cabernet Sauvignon (Australia, 3L, $13.99*): The dark ruby red color portended of rich fruit flavors, which it had, with notes of cherry and plum accented by spice, but it was a bit too acidic. The finish was long with a touch of oak. The tannins were soft in this medium-bodied Cab. I tend to prefer hit-me-over-the-head tannins when drinking a Cabernet, so I wouldn't recommend this with a steak, but it would go nicely with burgers on the grill.
• Wine Block Cabernet Sauvignon (Santa Rosa, Calif., 1.5L, $9.99): With such an unassuming name, I was very skeptical of this wine, but was soon pleasantly surprised. Deep red with berry flavors, the Wine Block Cab had nice tannins and a good earthy character with a touch of spice. Some oakiness gave way to a long finish. The winemaker's flavor profile revealed it was 96 percent Cabernet Sauvignon grapes from central and north coast regions — and it shows. Was it the best Cab I've ever had? No, but it was the best boxed red I've ever had.
• Voyage 2004 Cabernet Sauvignon (Monterey County, Calif., 3L, $23.49): This Cab reminded me of a budget Chianti with its big fruit — in this case black cherries — big tannins and long finish. There was a bit of oakiness, too. I was surprised at the luscious tannins, more than most I've tasted in box wines and some bottled Cabs. You might consider this one on pizza night.
• Almaden Cabernet Sauvignon (California, 5L, $13.99): Use this wine in a marinade. 'Nuf said.
The whites
• 2005 Trove Chardonnay (Madera, Calif., 3L, $19.99): I've had premium bottled varietals that were not as good as this box brand. Made from 100 percent Chardonnay grapes, this Trove truly was a treasure. The crisp grapefruit, lime and pineapple flavors were balanced with just the right amount of oak and buttery creaminess.
• Black Box Chardonnay (Monterey County, Calif., 3L, $15.99): While not as good at the Trove, the Black Box Chardonnay was plenty sippable with citrusy flavors and warm spices. It had much less oak and cream than some Chardonnays, so this one is for you folks that hate "buttery" Chardonnays.
• Voyage 2004 Chardonnay (Monterey County, Calif., 3L, $23.49): Tangy citrus and pineapple flavors were complemented by a strong oak nose with surprising notes of vanilla. Something trying to be a buttery scent and taste was in there as well, but the acidic fruit pretty much overwhelmed those flavors. The taste actually developed nicely when the wine became a touch warmer than most Chardonnays should be.
• Franzia Vintner's Select Chardonnay (California, 3L, $9.99): One has to wonder what grapes the vintners were "selecting." It was highly acidic (read: vinegar) with little or no fruit, oak, butter or anything else I could taste. Maybe I got a bum box.
Shopping tips
• Look for brands that also sell wine in bottles. You'll usually get the same wine without paying the mark-up for glass packaging.
• While it's important to let bottled wines sit a little before drinking them, it seems imperative with boxed wines, especially reds.
• Consider boxed wines made from most if not all the grape for which you're shopping. While nothing is intrinsically wrong with blends, a 100 percent varietal wine will give you the truest expression of the grape. It also shows a certain amount of confidence in the winemaker that the grapes used had the flavor characteristics he or she was looking for and didn't need tweaking with other grape varieties.
• Try adding a tiny pinch of salt. A few grains of salt enhances the flavor of wine just like it does food. I didn't believe it either until I tried it.
• Boxed whites taste better than box reds. This is a subjective observation, of course. But to me, the complexity of red wines in general seems harder to capture in mass-quantity box wines.
• If all else fails, make sangria!
*All prices as of July 27, N.H. Liquor Commission.