Top Shelf: Gear up for another season of arts in N.H.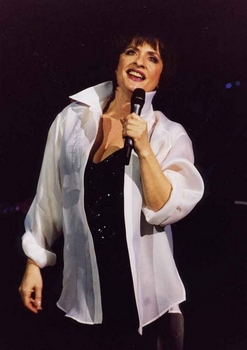 • New Hampshire Symphony Orchestra (669-3559, nhso.org, from $20): Spanning centuries and musical styles, the NHSO plays everything from Bach to Billy Joel this season in venues around the state. "Billy Joel Symphonic Fantasies for Piano and Orchestra" (Sept. 29-Oct. 1) features a concerto based on the Piano Man's classical works. You can have a frightfully good time at a Halloween Pops concert (Oct. 27-28 and 30) with classical pieces inspired by All Hallows Eve. As a special treat, audience members and musicians — and even Maestro Kenneth Kessler himself — are invited to dress in costume. The Holiday Pops concert (Dec. 16-19) finds a new concert venue in the Radisson Hotel-Center of N.H. ($350 for tables of 10) on Dec. 19, making it an ideal gift for employees and customers. Bach's Brandenburg Concerto No. 2 headlines in February (Feb. 23 & 25) and a Mozart and Mahler concert (April 27 & 28) rounds out the year.
• Palace Theatre, Manchester (668-5588, palacetheatre.org, from $33): From Mr. Mistoffelees to Miss Saigon, some of Broadway's biggest hits take the Palace Theatre stage, including "Cats" (7:30 p.m., Nov. 10-18), "Swing!," featuring high-energy music of the '30s and '40s (7:30 p.m., Feb. 9-17), "Grease" (7:30 p.m., March 9-17), and "Miss Saigon" (7:30 p.m., April 13-21).
• The Music Hall, Portsmouth (433-2400, the musichall.org, from $20): The Music Hall's newly restored proscenium, part of its multimillion-dollar restoration, is a perfect frame for the many live performances taking place this year, including West African percussion ensemble the Royal Drummers of Burundi, (7:30 p.m., Oct. 11); "The Caine Mutiny Court-Martial" (8 p.m., Nov. 11), featuring Eric Stolz and David Selby; "Clara's Dream" (7 p.m., Dec. 2, from $15), Duke Ellington and Billy Strayhorn's jazz version of "The Nutcracker" that will sizzle the holiday stage; and an evening with Patti Lupone (8 p.m., May 18) singing songs from musicals which she "could have played, should have played, did play and will play."
• Capitol Center for the Arts, Concord (ccanh.com, 225-1111): The bright lights of Broadway are shining in Concord this year, with several exceptional productions, including "Hairspray" (7:30 p.m., Feb. 22, from $34.50), "Jesus Christ Superstar" (7:30 p.m., April 11, from $31.50) and "Man of LaMancha" (7:30 p.m., April 25, from $31.50). Other notable shows include a visit by Jungle Jack Hanna (7 p.m., Feb. 23, from $24.50) and the "Pink Floyd Experience" (8 p.m., Feb. 16, from $25).
• Nashua Symphony Orchestra & Choral Society, Nashua (595-9156, nashuasymphony.org, from $10): This season's theme is "Life As It Should Sound," and marks Royston Nash's last season as music director of the symphony. Highlights include a celestial concert with Gustav Holst's evocative "The Planets" (8 p.m., Nov. 18), a Russian-themed evening with Rimsky-Korsakov's exotic "Scheherazade" (8 p.m., Feb. 3), and a farewell to Maestro Nash with a performance of Beethoven's "Ninth Symphony" (8 p.m., April 21).
• Hopkins Center for the Arts, Hanover (646-2422, hop.dartmouth.edu): Always fresh and eclectic, you will see performances at The Hop that you can't see anywhere else. Some highlights this year include a concert by Rosanne Cash (8 p.m., Oct. 7, from $40), daughter of country music legend Johnny Cash; The Barbary Coast Jazz Ensemble (8 p.m., Nov. 4, from $14), one of Dartmouth's own acclaimed musical groups; the Christmas Revels (Dec. 14-17) celebrating the season with an Appalachian sound; the Young@Heart Chorus (7 p.m., April 17, from $15), an all-seniors vocal group singing contemporary songs from the Beatles, the Clash and OutKast.
• New Hampshire Philharmonic Orchestra (647-6476, nhphil.org, from $10): The music of Mozart (8 p.m., Oct. 28) opens the 102nd season of the Phil at the Palace Theatre in Manchester with Boston Symphony Orchestra soloists Tamara Smirnova and Michael Zaretsky playing "Sinfonia Concertante." The Holiday Pops concert (8 p.m., Nov. 25) will be hosted by New Hampshire Public Television's Beth Carroll and is filled with familiar holiday classics and a sing-along. Just in time for February vacations, Laura Knoy of New Hampshire Public Radio narrates Prokofiev's "Peter and the Wolf" (2 p.m., Feb. 11 & 18, from $13) at the Capitol Center in Concord. Celebrating the 100th anniversary of the MacDowell Colony artists enclave, Maestro Anthony Princiotti conducts works from Beethoven to Bernstein (8 p.m., May 5).
• Sixth Annual New Hampshire Film Expo, Portsmouth (647-6439, nhfx.com, from $9): New Hampshire's own version of the Sundance Film Festival takes place Oct. 12-15. Over 300 independent films from the Granite State and around the world have been submitted for judging with more than 60 being screened for the public. Seminars on all facets of filmmaking and a trade show will also take place. Discount tickets and multi-event passes available.
• Opera New Hampshire (668-5588, operanh.org): Produced through the National Lyric Opera Company, OperaNH will host Franz Lehar's romantic comedic opera "The Merry Widow" (8 p.m., Oct. 27, from $40). Romance takes on a more serious note in Puccini's "Manon Lescaut," (8 p.m., May 4) based on Abbé Antoine-François Prévost's story set in France a few years before the French Revolution. It tells the tragic tale of a young girl eschewing life in a convent by capturing — and losing — the hearts of two suitors, one, a rich old man, the other, a young penniless poet.
• Lakes Region Symphony, Meredith (279-3324, lrso.org, from $12): This group of extremely talented amateur and professional musicians performs a full repertoire, including a Holiday Pops concert (Dec. 9-10); a trip "Bach to the Future" (7:30 p.m., March 17) featuring works by Bach, Wagner, Copeland and others; and "A Whole New World" headlined by Dvorak's breathtaking Symphony No. 9, "The New World Symphony" (7:30 p.m., May 19).
• Leddy Center for the Performing Arts, Epping (679-2781, leddycenter.org, from $16): This nonprofit venue showcases a well-rounded mix of performances this year, including Granite State singer Mary Gatchell (7:30 p.m., Oct. 7); the musical "Anne of Green Gables" (Oct. 27-Nov. 12) adapted from the beloved children's classic; and New Hampshire-inspired "On Golden Pond" by Ernest Thompson (March 9-25).
• Verizon Wireless Arena, Manchester (644-5000, verizonwirelessarena.com): The Queen City's newest venue has quickly become known for bringing world-class entertainment to New Hampshire. Performances this season include The Ringling Brothers and Barnum & Bailey Circus (Oct. 18-22, from $12); the Boston Pops' Holiday Pops concert (Dec. 16, from $41); country music star Martina McBride (Dec. 20, from $50.75) singing her holiday favorites; Disney On Ice Celebrates 100 Years of Magic (March 14-18, from $16); and Dutch violin virtuoso Andre Rieu (May 14, ticket prices TBA).
• White Mountain Musical Arts Bach Festival (356-3778, whitemountainbach.com): The Bach Festival 2007, presented by White Mountain Musical Arts, takes place Aug. 23-26 at Mt. Cranmore at the 10th Mountain Pavilion. This four-day, five-concert festival is one of the largest baroque music festivals in the Northeast dedicated to the works of Johann Sebastian Bach and other masters of the era. It routinely plays to capacity crowds. There is no admission price to the events, but a $10 donation for each concert or a $30 donation for a four-day pass is suggested.