Top Shelf: Combing the bookshelves for summer reading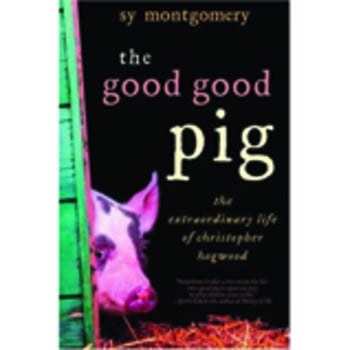 Now that the weather has finally begun to warm up and dry out, it's time to grab a towel and a cozy spot on the beach and get yourself a good – or, at least, delightfully trashy — book to read.
Once again, Top Shelf is saving you some time and pulled together a list of picks from area booksellers.
Lois Ava-Matthew of the Toadstool Bookshop in Milford asked her fellow bookworms to name some exciting summer titles:
• "Water for Elephants" by Sara Gruen (Algonquin, $23.95): "Sara Gruen has created such a wondrous experience for the reader, an immersion into the very real and difficult 1930s and the exotic and almost surreal life of a traveling circus — a complete sensory experience sounds, smells, textures and, of course, the range of the human heart. It is one of those rare, perfect books that just has everything. You have to just sit back and let it take you away. This book has a lot of independent booksellers behind it and could turn out to be the summer read of 2006," said Ava-Matthew.
• "The Hard Way" by Lee Child (Delacorte Press, $25): Milford store managers Regina Barnes and Brian Woodbury agree that Child's new mystery is a "classic page-turner." "For those who are familiar with the Jack Reacher novels, you won't be disappointed. New readers will get hooked immediately," added Woodbury.
• "Mayflower: A Story of Courage, Community and War" by Nathaniel Philbrick (Viking, $29.95): Once again, the history books left out a few details. The story of the Plymouth Colony, from the flight to religious freedom to the war that ravaged New England is told by the bestselling author Nathaniel Philbrick.
• "Twelve Sharp" by Janet Evanovich (St. Martin's, $26.95): Ava-Matthew said, "This is guaranteed to be an outrageously fun mystery read for long-time or first-time Stephanie Plum fans! Evanovich's blend of hilarity, mystery and suspense is irresistible and truly addictive."
• "Miracle in the Andes: 72 Days on the Mountain and My Long Trek Home" by Nando Parrado (Crown, $25): "For those who prefer real-life drama and tales of survival, Parrado's account of a plane crash in Chile and its aftermath—told some 30 years after the fact—is still riveting, horrific and, yes, miraculous," said Ava-Matthew.
• "The Secret River" by Kate Grenville (Canongate, $24): "The story follows William Thornhill, an illiterate Thames bargeman, from his early London days to New South Wales in Australia. When I closed the last page of this book, I couldn't move for the longest time. And I could not help but think back to our own history. This is on my personal shortlist for book-of-the-year!" said Ava-Matthew.
• "The Good, Good Pig" by Sy Montgomery (Ballantine, $21.95): Hancock author Montgomery recalls her experiences of living in a small town and raising a little pig who became not only large in stature as well as large in heart (you might have seen this pig featured on Boston's "Chronicle" television program) — and quirky small town characters you might know. "I was enthralled!" said Sue Carita, a section specialist at Milford Toadstool.
Elizabeth Plante of the Water Street Bookstore in Exeter put together this list of staff's favorites:
• "The Tender Bar: A Memoir" by J.R. Moehringer (Hyperion, $23.95): "Fatherless and searching for male role models, young Moehringer finds a rogue's gallery of lovable men at the local tavern where his Uncle Charlie is the head bartender. There he finds all of humanity and much of the love and acceptance he needs to make his way through childhood, adolescence on into his early adult years. If you like touching, humorous and heartbreaking books, this 'Tender Bar' will burn bright in your mind for years to come," said Plante.
• "The Highest Tide" by Jim Lynch (Bloomsbury USA, $23.95): "Miles O'Malley is an adolescent with the ability to stop and really see the wonders of the Puget Sound tidal flats in all its unusual and terrible beauty. His knack for observation leads to a summer of incidents garnering him increasing notoriety as a messiah with the local media. Beautiful writing about the landscape of the seashore and tidal flats as well as great insight into the strange ways of the human heart," Plante said.
• "A Long Way Down" by Nick Hornby (Riverhead Hardcover, $24.95): "Can a novel about four suicidal people still be funny?" Plante asked. "Yes! A lost and angry teenager, lonely mother, a washed-up morning talk show host and a heartbroken twenty-something American meet on top of a north London building with the sole goal of ending their own lives. What happens instead is a bizarre adventure that is both tragedy and comedy. Hornby makes us feel without being overly sentimental. A great read for men, women and older teens."
• "The History of Love" by Nicole Krauss (Norton, W.W. & Company Inc., $23.95): "Colorful characters and rich prose along with laugh-out-loud dialogue make this moving story one of the best novels we read this year. Leo is an eighty-something Polish immigrant living in Manhattan and working as a locksmith. As a youth in Poland, Leo wrote a book dedicated to his one true love, Alma. Years later, Alma, a 14-year-old girl is determined to find the writer whose character she is named after. Both searching for a coherent life narrative, Leo and Alma slowly find their way to each other," said Plante.
• "Case Histories" by Kate Atkinson (Back Bay Books, paperback, $13.95): Plante said, "Another winner from the author of the unique and inimitable 'Behind the Scenes at the Museum.' This novel involves three murder cases in the past, two of which are unsolved. Atkinson draws us in quickly with partial accounts of the crime, then weaves strands of each case together in a gripping and compelling page-turner. Detective Jackson Brodie is both charming and tough. Much humor!"