Tom Riley installed as National Association of Realtors treasurer
Former NHAR president is first from NH to help lead national organization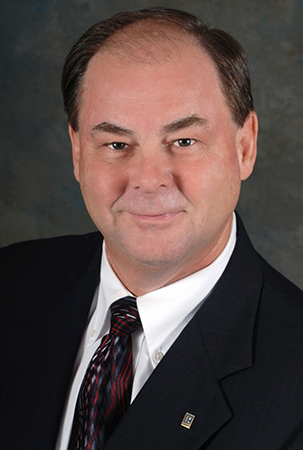 Tom Riley of Bedford, founder of Riley Enterprises and former president of the NH Association of Realtors, has been installed as treasurer of the National Association of Realtors for 2017.
Riley is the first New Hampshire Realtor to become a member of the national association leadership team.
Riley's career in real estate spans more than 35 years and includes service at every volunteer level of the Realtor association. He was the Greater Manchester/Nashua Board of Realtors president in 1998 and treasurer from 2001 to 2006, and the NH Association of Realtors president in 2011 and treasurer from 2006 to 2008.
He served as the National Association of Realtors' vice president for Region 1, including the six New England states, in 2015, and previously served on the NAR board of directors from 2007 to 2008 and 2010 to 2013.
"I'm humbled," Riley said. "More importantly, I'm ready to do the hard work at the national level that will appropriately represent the ethic of our great state."
Al Michalovic, president of the NHAR, was among a New Hampshire contingent to join Riley at the Nov. 8 installation event in Orlando, Fla.
"This is a very proud moment for New Hampshire, not only among our Realtor community but for the state as a whole," he said. "Tom has no doubt earned this position through his incredible business sense, as well as his steadfast dedication to our industry and to our members."
NAR President Bill Brown of Alamo, Calif., said he's "thrilled to have Tom on board as 2017 treasurer. His exemplary leadership skills, financial acumen and over 35 years of dedicated experience in the real estate industry makes him a perfect fit for this role."