To Share Brewing receives Queen City loan
Capital will be used to open downtown brewery later this summer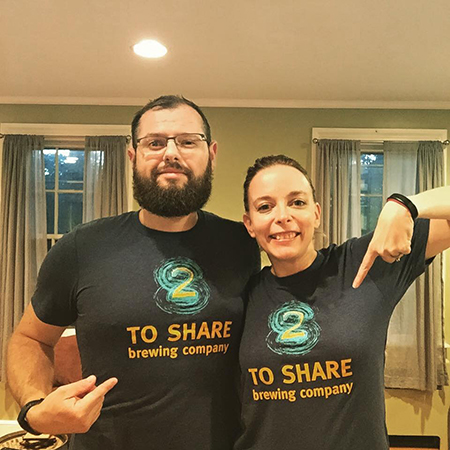 To Share Brewing Company is the latest beneficiary of the Manchester Development Corp.'s Queen City Loan Fund.
To Share Brewing, a collaboration of the husband-and-wife team Aaron and Jenni Share, plans to open its doors later this summer at 720 Union St. in Manchester. The say their goal is to support and advance the Manchester downtown community by creating high-quality, enjoyable beer.
The loan fund was created to provide new and existing Manchester businesses access to debt capital for growth or expansion and to support and contribute to the city's revitalization through business development and job growth.
"The Queen City Loan Fund was the perfect option for us and exactly the right time," said the Shares. "This funding allows us to make those last few purchases that we need to get the brewery and taproom open by the end of the summer."
Donald St. Germain, chair of MDC, said "The Shares' entrepreneurial spirit is an example of why the Manchester business community is thriving. We at the MDC wish them the highest level of success."
According to Manchester Mayor Joyce Craig, the loan fund "helps new and existing local businesses to contribute to Manchester's ongoing revitalization, and with the addition of To Share Brewing in Manchester, the Queen City continues to expand and develop community spaces that add to our city's growing economy."