Three tenants renew leases at Nashua Tech Park
Together, Dell, Amphenol, Plexxi ink 300k square feet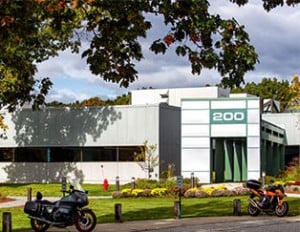 Three large tenants at Nashua Technology Park have renewed their leases, covering 300,000 square feet, according to the John Flatley Co.
The Nashua Technology Park campus contains more than 750,000 square feet of interconnected office.
The firm, owner of Gateway Hills, said that Dell, Plexxi and Amphenol TCS have all renewed their leases, which brings the building to "more than 85 percent leased."
The site plan for Nashua Technology Park includes additional research and development space, of which 240,000 square feet is currently being engineered and approved.
Plexxi has expanded to 22,000 square feet, Flatley said – its third expansion since winning the inaugural Flatley Challenge in 2012, which provides free space for one year and $10,000 to help business get off the ground.
Dell recently renewed a lease for 190,000 square feet, and Amphenol TCS, which make connection systems for technical equipment, renewed their 80,000-square-foot lease, according to Flatley.