Three N.H. firms win job training grants
State fund awards $19k to augment employee skills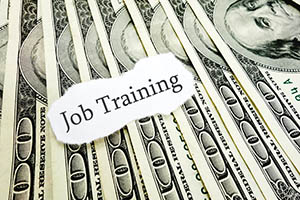 Three New Hampshire companies have been awarded job training grants to help them train employees in new skills.
The New Hampshire Job Training Fund grants, announced by Gov. Maggie Hassan, total $19,297.50. The companies contributed the same in matching funds to bring the total amount for training workers to $38,595.
The October grants were awarded to:
• Intelitek Inc. of Manchester received a grant of up to $900 for 24 employees to receive training in Microsoft Excel 1 & 2 from Manchester Community College.
• Index Packaging Inc. of Milton, which received a grant of $3,200 for eight employees to receive Plant System Layout training from the New Hampshire Manufacturing Extension Partnership.
• Checkmate Payroll Services Inc. of Concord, which received a grant of $15,197.50 for 11 employees to receive management training and payroll processes training from Cultural Chemistry of Manchester and the American Payroll Association.