Three more N.H. businesses get job training grants
Money to be used to help 25 workers upgrade skills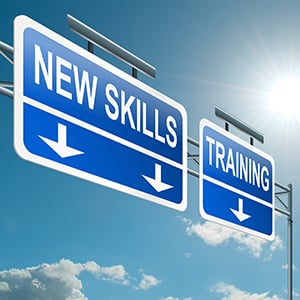 Another three New Hampshire businesses have been awarded grants through state Job Training Fund.
The three grants total $33,000 and some 25 workers are scheduled to receive training. The companies contributed dollar-for-dollar matching funds.
Receiving the grants were:
• Symmetry Medical Inc. of Hampton, which will receive a grant of $18,400 for Manchester Community College and the New Hampshire Manufacturing Extension Partnership to train 10 employees in Six Sigma and the Lean Manufacturing Certificate Program.
• Axenics of Nashua. which will use a grant of $5,445 so three employees can receive training in CNC tube bending from Horn Machine Tools and Hand Soldering Operator Certification and IPC-A-620 Specialist Certification from EPTAC.
• C3I Inc. of Hampton, which will receive a grant of $9,500 for project manager, safety, technical and software training for 12 employees from a variety of trainers, including the Red Cross, UNH, Microsoft, Soft 02, ONLC Training, Skill Path, OrCAD, QUI Learning CADD Edge and Webucator.
Since October 2007, some $6.6 million in grants have been awarded through the fund.