The transgender journey
The results of Harvard Pilgrim's learning process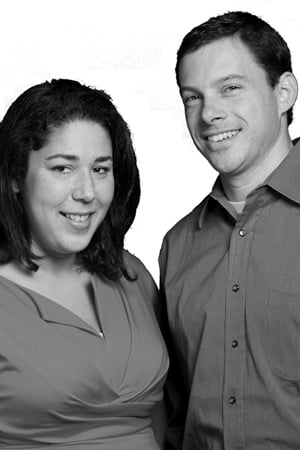 Today, thanks to Caitlyn Jenner and others, transgender people are now part of the public consciousness and public conversation.
But five years ago, when Harvard Pilgrim Health Care was approached by an account to develop a transgender benefit, few companies had much experience with transgender issues.
According to Karen Young, the account called Harvard Pilgrim's CEO Eric Schultz, "and said, 'We know that you have provided some elements of transgender care for our employees, but you have not in every case offered them what they need. We want to talk with you about that.'"
Schultz sent a team to listen and understand their concerns.
Young, vice president and chief inclusion officer with Harvard Pilgrim's Center for Inclusion Initiatives, recounts a large contingent from Harvard Pilgrim, and an equally large contingent from the account, gathered around a conference table.
"I'll just get right to the point," the account's lawyer said. "I called in representing one of our members, but as myself. They told me I needed to know codes, so that the things that I needed to have happen got billed appropriately."
The lawyer then told a tale of being passed along from one person to another, a story familiar to anyone who's ever tried to navigate what can seem like an impenetrable health care bureaucracy.
The Harvard Pilgrim team looked at each other. Finally, one of them said, "Oh, well, you have to know the codes."
"You have got to be kidding me," Young responded. "Do any of us know any codes? I know zero codes. We've got to do better than this."
The team set to work developing a better solution.
"In the beginning, there was a lot of self-education," says Colleen Harwood, Harvard Pilgrim's director of quality and compliance. "We had to do a lot of research. We went to groups locally that treat the transgender population and had multiple conversations with them. We did a lot of research about what kinds of things we should be covering. We've done really deep dives on the appropriate services that should be made available."
As they evolved their approach, part of the learning process was providing coverage for their own employees. "We wanted to see how well we were able to deliver on that internally, and then offered it externally," Young says.
One key lesson learned is that, while having a standard policy is important, more important is to understand that each patient, and each situation, is different.
That's why Harvard Pilgrim now not only makes resources about gender transition readily available via its online member portal, benefit handbook and statement of benefits, it also directs individuals who want to learn more to a nurse care manager who manages all of Harvard Pilgrim's transgender members.
"This is obviously incredibly complex for anyone going through the procedure for themselves or for a child," says Dr. Michael Sherman, Harvard Pilgrim's chief medical officer. "Having a nurse care manager to help navigate this maze with families, and be an ally in support of them, is critically important in helping our members make better decisions and understand all aspects" of the process.
As they've invested deeply in learning how to deliver the best quality care, and improving processes to do so, Harvard Pilgrim has found itself on the cutting edge of transgender care. "We've had other insurers around the country calling us, because they're in the beginning steps, the steps where we were five years ago, and they're asking us how we started down that path," Harwood said.
Though Harvard Pilgrim has quickly become one of the leaders in this area, "it's been a journey for us," Young says.
While your company may not find itself in a situation quite like Harvard Pilgrim's, you can still learn many lessons from their approach to help create a more inclusive culture at your workplace.
First, have the humility to acknowledge that your organization has blind spots. Seek out knowledge from experts, including people with relevant personal experience. Apply that knowledge to make your organization more inclusive. And finally, be patient — you're on a journey, and you may never have all the answers. Because, when it comes to human diversity, and the ongoing challenge of inclusion, it's a journey for all of us.
Loretta L.C. Brady, a professor of psychology at Saint Anselm College and principal of BDS Insight, can be reached at loretta@bdsinsight.com. Eric Ratinoff, principal of The Mouse and the Elephant, can be reached at eric@mouseandelephant.com. Learn more about diversity and inclusion by connecting with A Seat at the Table on Facebook and Twitter.