The Lowell Five Cent Savings Bank: Superior banking for nearly 160 years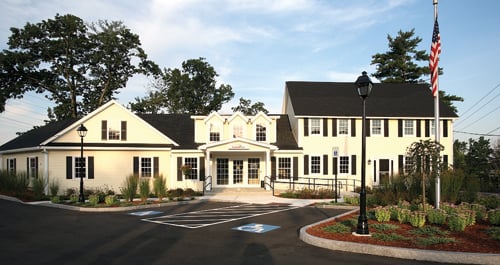 When The Lowell Five Cent Savings Bank was founded in 1854, area banks accepted deposits of no less than $1, an amount far beyond the means of the average mill worker. It wasn't long before several Lowell businessmen and public servants, including Reverend Horatio Wood and Judge Nathan Crosby, obtained a Commonwealth of Massachusetts charter to found a bank that would pay interest on deposits as little as five cents.
Today, The Lowell Five Cent Savings Bank manages approximately $900 million in assets and provides superior financial products and services to individuals and businesses. The Lowell Five remains locally governed and managed with nearly 160 years of strength and stability. Recognized as one of Boston Business Journal's best places to work, The Lowell Five employs more than 200 employees and boasts 16 locations throughout the Merrimack Valley, including a Nashua location that opened last May.
President David Wallace explained, "Our philosophy at The Lowell Five is that you must be in the community to truly be a community bank. It is important to us to be a true community banking partner."
In May 2012, The Lowell Five opened its first New Hampshire branch in Nashua. The full-service branch and commercial lending office is conveniently located at Exit 4 on Route 3. Branch administration includes experienced bankers Colleen Beaumont as assistant vice president/branch manager and Donna Upson as vice president of commercial lending.
Commenting on the bank's latest Nashua location, Mr. Wallace noted, "Since Nashua closely borders Massachusetts, we have always had a vibrant customer base from the greater Nashua area. As we continue to grow our customer and employee base from the greater Nashua area, it made sense to continue our branch expansion there. The Nashua community has welcomed us graciously and we look forward to serving even more local businesses and families in the future."
This business profile is part of a special advertising section.