The legal requirements for noncompete agreements
N.H. courts require that the agreements to be narrowly tailored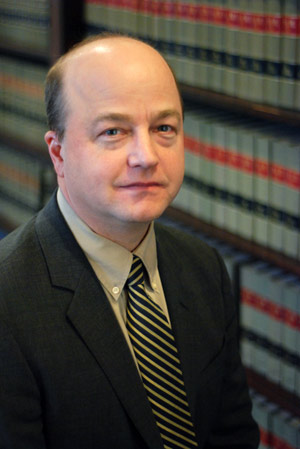 In order to restrict former employees from engaging in activities adverse to the employer's commercial interests, employers frequently require employees to sign noncompetition agreements — also known as covenants not to compete.
A noncompetition agreement generally provides that, for a certain period of time, a former employee will not solicit existing clients of a business and will not participate in a competing business within a specified geographic area.
As a general matter, New Hampshire courts require such agreements to be narrowly tailored, but have found them to be valid and enforceable, provided they meet the test of reasonableness. To determine the reasonableness of a particular noncompetition agreement, courts employ a three-part test.
The first part of the test is whether the restriction is greater than necessary to protect the legitimate interests of the employer. In other words, the restriction generally must be limited to clients with whom the employee had contact, as opposed to all clients of the practice, and to the geographic area in which the employee worked, as opposed to a widespread prohibition on any competition.
The second part is whether the restriction imposes an undue hardship on the employee. For example, in one case, a court struck down a noncompetition agreement that prevented a former employee, a doctor, from practicing medicine altogether within a certain geographic area. A restriction that imposes an undue hardship on the employee's ability to make a living may be found to be unreasonable and unenforceable.
The third part is whether the restriction is injurious to the public interest. If there is a public need for a certain service, such as a specialized professional service, a court may find a covenant not to compete invalid as injurious to the public interest.
Drawn carefully
On July 14, 2012, a new law went into effect in New Hampshire that now requires that businesses must provide a copy of a noncompetition agreement to a potential employee or an employee who is making changes in his/her job classification prior to or at the same time as the change in employment occurs. The failure to meet these requirements will result in the noncompetition agreement being void and unenforceable.
Before hiring a new employee or changing an existing employee's job classification, a business should consider whether it wishes to implement a noncompetition agreement or not. If so, it must provide a copy of the noncompetition agreement to the employee prior to or concurrent with making the offer of employment or change in job classification. The enforceability of such an agreement will depend upon compliance with this new requirement.
In sum, noncompetition agreements can be valid and enforceable in New Hampshire, provided they are carefully drawn to meet the legal requirements of the test of reasonableness and generally to protect the legitimate interests of the employer as well as being provided to the employee in advance.
Due to the complexities of the legal requirements, it is advisable to consult with counsel before attempting to implement a noncompetition agreement.
Douglas Mansfield is an attorney with the Exeter—based law firm of Donahue Tucker & Ciandella.