Why the governor should support real paid leave
SB 1 is a commonsense, sustainable solution; Sununu's is not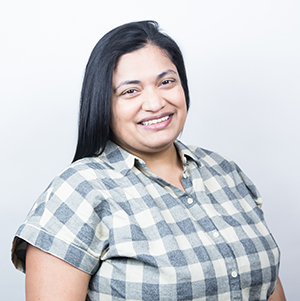 No one should have to choose between being in the neonatal intensive care unit with their premature newborn and the job they need to support themselves and their family. And no one should have to choose between holding the hand of a dying parent and keeping their job. But in the United States, the vast majority of working people do not have paid family leave, and only 39 percent have personal medical leave through an employer's short-term disability program.
In New Hampshire, even unpaid leave is inaccessible for more than half the state's workforce, which means too many people in the state face impossible choices when welcoming a child, or addressing serious personal or family health issues.
The need for paid leave in New Hampshire will only grow, especially as the state's workforce and population age. Currently, nearly 30 percent of workers are 55 or older, and older workers are more likely to experience serious medical conditions that require care. In 73 percent of all households with children, both parents work for a living, which means they need support managing work and family responsibilities.
To address this problem, the New Hampshire Legislature last month passed landmark legislation to create a paid family and medical leave insurance program. The legislation, Senate Bill 1, would guarantee Granite Staters have time away from work to care for themselves or a loved one, without sacrificing a paycheck. When it comes to his desk, Gov. Chris Sununu must do the right thing and sign Senate Bill 1.
This bill is a commonsense, sustainable solution that would ensure 12 weeks of paid leave at a low cost to workers and businesses. It is modeled on tried and tested policies that have been proven to work well in other states. The program would be designed to run alongside the unemployment insurance program and funded in much the same way, although employers would have the option of paying the premiums or passing all or some of the cost of the insurance premiums on to their employees.
This structure ensures that the fund has enough money to pay out benefits while keeping the cost low for each individual employee or employer. Years of experience with this type of program in California, New Jersey and Rhode Island have shown that contribution rates have stayed consistently low and stable over the course of the programs.
California and New Jersey have even voted to expand their programs in recent years, further proving the sustainability of the funding model.
By contrast, the Twin State Voluntary Paid Leave Plan – Governor Sununu's joint proposal with Gov. Phil Scott of Vermont – is untested, unsustainable and inadequate. Under this proposal, the state governments of New Hampshire and Vermont would contract with a private insurance carrier to provide six weeks of paid leave insurance to state employees in both states.
The governors are still examining the feasibility and cost of extending that coverage beyond state employees, but their proposals have indicated that participation by private employers and employees would be optional.
The result of this approach would be fewer weeks of leave provided to fewer people at greater cost to individual employers and employees. The voluntary nature of the program would likely result in adverse selection effects, meaning fewer people would join the pool, and those who did join the pool would be more likely to need leave. This would lead to greater risk being spread across fewer participants, making the program cost more per person than a universal program like SB 1.
Even private insurance companies have admitted as much: Earlier this month, Governor Sununu's administration issued a request for information for private insurance companies interested in administering his proposed program, and over half of the responding companies expressed concerns over the feasibility of a voluntary program.
Paid leave is too important an issue to compromise on the quality of the program. Rather than pursuing misleading, unsustainable alternatives, Governor Sununu should take lessons from successful state programs and sign SB 1 without delay.
Vasu Reddy is senior policy counsel for workplace programs at the National Partnership for Women & Families, a nonprofit, nonpartisan advocacy group.