Thanks to the cold, Unitil has a hot 1st quarter
17% income increase posted by the utility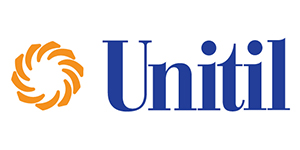 It may have been a rough winter for Unitil Corp. customers in terms of their energy bills, but it was a great first quarter for the Hampton-based company, both due to increased earnings as well as a recent settlement with state regulators over a $4.6 million gas distribution rate hike, according to the company's most recent quarterly filing with the U.S Securities and Exchange Commission.
The state Public Utilities Commission approved the distribution rate hike on Monday. It will cost the average residential customer $7.37 a month in the summer and $21.67 during the winter starting on May 1. But that hike will be offset by a cut in the supply rate by 29 percent starting on May 1 and running until November, when gas rates are expected to increase again, said Until spokesperson Alec O'Meara.
There will be an additional distribution increase on May 2015.
Despite the increases, natural gas still costs less than half as much as oil, O'Meara said. And that – as well as the weather – is one of the reasons the company is making so much money.
"Unitil had an excellent first quarter, and our financial results reflect the combination of the colder winter weather in 2014 and the positive impact of steady customer growth," said Robert G. Schoenberger, Unitil's chairman and CEO, in the earnings release.
During the quarter, which ended March 31, company posted a net income of $12.6 million, or 91 cents a share – a 17 percent increase.
Shareholders will see some of that money in a 34.5-cent quarterly dividend, an effective annual rate of $1.38 per share.
The increased profits were primarily due the increased sale of natural gas. Gas revenues accounted for $92.6 million of the company's revenue, compared to electric revenues of $36.5 million – and that's for a company that only got into natural gas in 2008 when it acquired Northern Utilities. The amount of natural gas sold increased by some 15 percent compared to the first quarter of 2013. That's partly because there were 12 percent more heating degree days, but even would have gone up about 6.4 percent even without the cold because a lot more customers are switching to natural gas.
The number of Unitil's gas customers increased 3.1 percent in the last year.
The cold weather also boosted electric sales, by 5 percent.