Teen missing after fire at family's house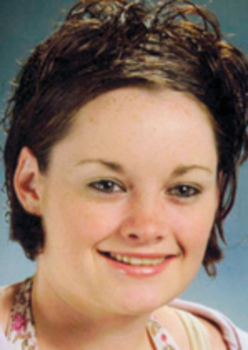 MERRIMACK – A teenager is missing after a suspicious fire damaged the basement of her family's house, where her bedroom was located, police said Wednesday.
The teenager is considered to be a runaway, police said. Police would not say whether she is a suspect in the blaze.
Cassandra Mayo, 15, of 7 Dolly Road has been missing since the fire, which began early Tuesday morning.
Mayo was believed to be in the house when the fire broke out, but has been missing since, police said.
Police are seeking the public's help in finding her. She is described as a white female, 5-feet, 2-inches tall, about 125 pounds, with brown hair and hazel eyes.
Anyone with information about her whereabouts is asked to call the Police Department at 424-3774 or Merrimack Crimeline at 424-2424.
The house, which sustained heavy smoke and water damage, was left uninhabitable, fire officials said. The family is now staying with relatives, officials said.
The blaze broke out shortly after midnight early Tuesday morning in a ranch-style house on a short, dead-end street in Reeds Ferry village. The homeowners, Peter and Alisa Mayo, were home at the time, along with their four children. The other children are ages 7, 4 and 1, police said.
The fire, which broke out in the basement, was brought under control within 10 minutes, fire officials said.
Although the blaze was confined to the basement, smoke and heat damage occurred throughout the home. Damages were estimated at about $55,000, and the home was uninhabitable, officials said.
Heavy smoke was billowing from the home when firefighters arrived at the scene, officials said.
According to fire officials, the homeowner reported that he was unable to find his teenage daughter. Firefighters quickly gained access to the basement and extinguished the blaze.
Firefighters used a thermal-imaging camera to search the basement for Cassandra Mayo.
Other firefighters searched the rest of the house to make sure everyone had escaped safely from the home.
The cause of the blaze was determined to be suspicious after an initial investigation, and the cause remains under investigation by the fire marshal and police detectives.