TechWomen Power Breakfast to feature HR executives
Aug. 9th event will focus on strategies for attracting, hiring and keeping top talent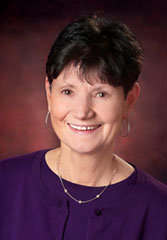 The New Hampshire High Tech Council will host its next TechWomen Power Breakfast on Wednesday, August 9 from 7:30 to 9 a.m. at the Manchester Country Club, 180 South River Road in Bedford. The event – moderated by Shannon Herrmann of Alexander Technology Group – will feature a distinguished panel of human resource executives who will focus on two main areas: finding talent and streamlining the hiring process, and retaining talent and building a corporate culture. The three presenters include Shannon Hathaway, director of human resources at Single Digits; Andrea Kokolis, vice president of human resources at Newforma; and Colleen Cone, vice president of talent and culture at Skillsoft.
"Now more than ever, New Hampshire businesses are feeling the crunch of trying to find quality employees in a very limited pool of candidates," said Michelline Dufort, director of business relations for the council. "This program is an invaluable one to learn about strategies from the pros for identifying and recruiting top talent, and then creating the right kind of culture to hire and keep them."
Hathway has over 20 years of experience specializing in providing guidance and leadership to senior managers in startup, growth and stable organizations. And Kokolis has helped a variety of companies develop key talent that has led them to grow and achieve successful exit events. She has been involved in 14 mergers/acquisitions and IPO events during her career. Before joining Skillsoft, Cone spent five years leading the HR function at Dyn (now Oracle), where she created and fostered an award-winning workplace culture, culminating in the company's acquisition by Oracle last fall.
For more information or to register, click here.