TechWomen breakfast to highlight Granite State entrepreneurial spirit
Amanda Grappone Osmer will discuss new business approaches at July 11 event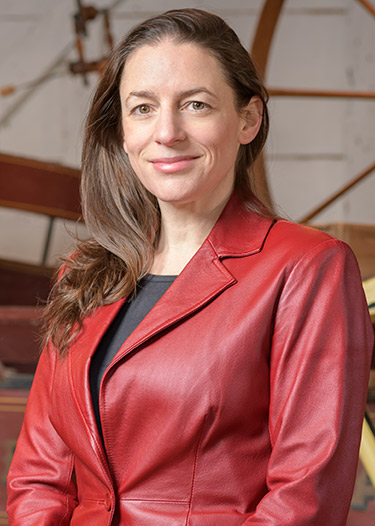 Amanda Grappone Osmer, COO and director of sales at Grappone Automotive Group, will headline the New Hampshire High Tech Council's TechWomen Power Breakfast on Wednesday, July 11. Osmer will discuss how she, as the fourth-generation owner and steward of Grappone Automotive Group, ensures that the entrepreneurial spirit extends to new business approaches.
Osmer was recognized earlier this year by New Hampshire Business Review as an Outstanding Woman in Business. Osmer made a dramatic shift in company operations by removing sales commission, a move that lowered Grappone's employee turnover from 73 percent to 10 percent. Osmer guides her team by focusing on providing a learning environment in which the whole person is fostered with the end goal of building lifelong relationships by serving with integrity, kindness and respect. She has also utilized technology including mobile apps to enable her sales staff at all five dealership locations to better their product knowledge.
"Family businesses are a staple of our society," said Candice Benson, chair of the TechWomen|TechGirls Committee. "In an industry that is continually evolving, holding true to founding principles and values, and adapting them to fit the current environment and marketplace, is characteristic of how Amanda runs the Grappone Automotive Group. Her dedication to her company and ensuring the same values are passed from generation to generation, make her an example to many in her same role."
The breakfast is from 7:30 to 9 a.m. at the Manchester Country Club, located at 180 South River Road in Bedford.
The TechWomen Power Breakfast is sponsored by Cook, Little, Rosenblatt and Manson. Tickets to the Power Breakfast are $10 for Council members and $20 for non-members, and include breakfast. Tickets are available here, or by calling 603-935-8951.