Technical tips for planners to ensure a smooth event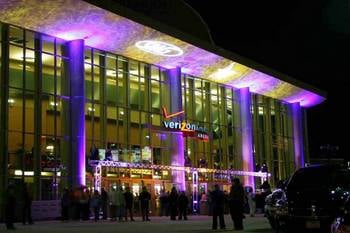 If you're planning an event and need sound, lighting and video there are a few things to consider before you make the call to a production or audiovisual company.
Knowing these things in advance can help you stay on budget and avoid costly on site additions.
After you've hired all of your vendors, you'll need to think about the order of how they'll load into the venue, set up and strike.
You'll need a master production schedule. This is a simple timeline that dictates the order of who will arrive, how long they'll be at the loading dock, and in what order they will load out. It is important to share this document with all the vendors involved so they have an understanding of what is expected of them. There's nothing more stressful than having a truck full of equipment and staff waiting, unable to load their truck because another vendor has left their truck at the loading dock and is nowhere to be found.
It is also important to communicate with the venue to find out when the table and chairs will be placed. This is especially important if you're flying the equipment and working overhead — hanging banners, etc. — and will have ladders or personnel lifts that need floor space to work in the room.
Some production companies offer production management as part of their service offering to aid planners in this manner.
When booking lighting, sound and video for an event, make sure you know the size of the room, what props will be used, what the stage size is, when the room is available, and what the venue has available for electrical power and rigging options. Many venues have limited power available, so often more power is needed. This can be easily resolved by asking if the venue has an electrical service panel and a house electrician to help tie into the panel with cam-lock tails that run into a distribution panel provided by your production vendor. Don't forget to make arrangements to have the house electrician come back at the conclusion of the event to take those cam-lock tails out of the service panel.
If your event includes a band, make sure you send its technical rider to the audio vendor. This technical rider speaks to the technical needs of the performance and includes a stage plot, input list and lighting plot. You'll also need to know what time they'll be loading in their backline, what time the performers will be there and when audio needs to be operable for sound check. Many audio companies will speak with the tour or production manager of the band directly to advance their technical production needs.
Sound, lighting and video are an important part of any event — if your attendees can't see or hear, the message is lost. Having a working knowledge of some of the basics and having a relationship at the partner level with a production company is essential to a successful event.
Karen Hill, sales manager of Rainbow Production Services, Hampstead, is director of education of the New England Chapter of the International Special Events Society. She can be reached at 329-6943, ext. 1.