Tech Tidbits
Dyn readies TechTober Fest, FirstLight's line of credit grows … and more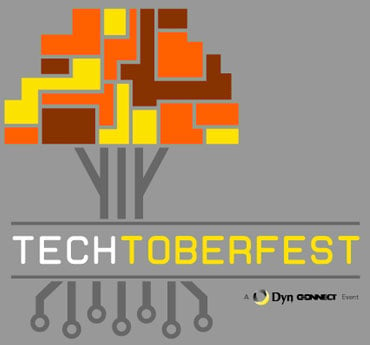 Jason Fournier, CPA, and Lisa Openshaw, CPA, have been named as principals at NH High Tech Council member BerryDunn. In addition, Tim Masse has been elected to the accounting firm's management committee.
Alpha Loft's Aug. 26 Hoopla event will be an opportunity to celebrate the Manchester Young Professional Network's Startup Challenge and the people who work hard each year to keep the challenge going. It will be held from 6 to 8 p.m., Wednesday, Aug. 26, at Alpha Loft, 844 Elm St., Manchester. For more information, click here.
David Belson, director of market at Akamai, and Doug Madory, director of Internet at Dyn, will be the keynote speakers at Dyn's TechToberFest, a one-day Internet-focused event, planned for Oct. 1 in Manchester. The event is designed to provide inspiration, education and the connections you need to ensure your business or organization is using the Internet to its fullest competitive advantage while transforming your online presence.
For more information, click here.
Mike Cashion has joined Alpha Loft as manager of operations and communication.
Portsmouth-based B2W Software, a provider of enterprise-class construction software, services and solutions, has announced its 15.1 version of its ONE Platform – a unified system for estimating and bidding, field tracking and analysis, resource planning and dispatching, equipment maintenance and repair, and information management and analysis.
The 15.1 version offers advancements in equipment warranty tracking, electronic signature capture, bid scheduling analytics and mobile tablet capabilities, the company said.
FirstLight Fiber, a telecom service provider operating in upstate New York and northern New England, has secured an expanded line of credit with its lenders GE Capital and Webster Bank.
The company said it plans to leverage its larger line of credit to expand its fiber network further, to drive continued organic and strategic growth, and to support customer-related expansion.